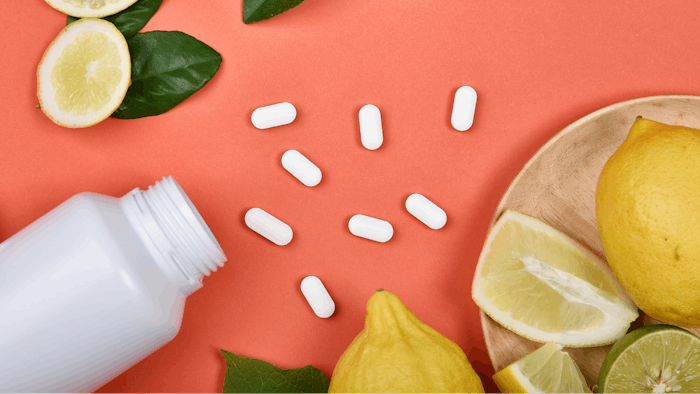 The global nutritional supplements market size is expected to reach $620.8 billion by 2030, per a report by Grand View Research, Inc. The market is expected to increase at a CAGR of 6.3% from 2022 to 2030. 
Immunity-boosting supplements and health foods were found to be in high demand around the world. According to Nutrition Business Journal, there was a surge in the purchase of immune supplements, with 17 out of 20 vitamin products being immunity-related. 
Related: [Study] Consumers Want Personalized Wellness Supplements in 2023
With consumers' newfound interest in fitness and well-being, many products are now catering to the needs of fitness enthusiasts and professional athletes. An increasing number of fitness facilities have experienced a growth in the consumption of products like protein and energy-boosting supplements. 
There is also increased interest in functional foods, with people opting for naturally sourced foods that contain nutritional supplementation. Plant-based products have gained traction, with people choosing a vegan diet as part of a holistic approach to health. 
Key Report Findings
By product, the functional foods and beverages segment held the largest revenue share in 2021. The sports nutrition segment is expected to emerge as the fastest-growing segment over the forecast period.
Based on formulation, powders had the largest market share in 2021 and are expected to witness significant growth in the coming years.
The brick-and-mortar sales channel held the largest revenue share in 2021. E-commerce sales are expected to register the fastest growth rate over the forecast period, thanks to the ease of distribution.
The Asia Pacific region held the largest revenue share in 2021, owing to its large export capacity.
Foods rich in supplements like minerals, vitamins, omega-3 and fiber are in demand, with the functional foods and beverages product segment holding the largest revenue share (over 55%) in 2021.  
Adult consumers make up the largest revenue share in 2021, due to increased concerns related to health, chronic diseases and overall importance of well-supplemented diet for complete health and well-being. The children segment is expected to grow over the forecast period, as companies become more aware of nutrition requirements for younger aged audiences.