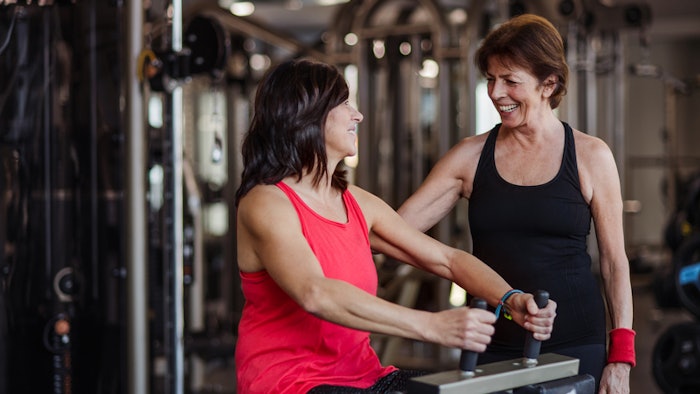 According to research from Mintel, consumers miss the personal connection offered by gyms and in-person fitness classes. After two years of restrictions and periods of isolation, many are yearning for social interaction.
Mintel reports that 29% of regular exercisers like the community aspect of gym/fitness memberships, and 78% of Americans agree that mental/emotional well-being is their No. 1 reason for exercising, slightly ahead of physical well-being at 76%.
Other key takeaways from the report include:
35% of those surveyed use exercise as time to themselves, which further motivates them to work out.
36% say they are working out with more regularity compared to before the pandemic, including 29% of those over the age of 55.
Overall, weekly exercise is increasing, as those exercising once a week or more has risen from 67% in 2020 to 72% in 2021.
Parents with kids under 18 use exercise as a way to boost their moods.
Only 15% feel that digital platforms have eliminated the need for gyms.
"The role of gyms in consumers' lives is so much larger than physical exercise. For many, the pandemic has elevated the importance of gyms because they can assist with mental health, give exercisers time for themselves, stick to a routine and socialize with fellow gym-goers. According to research from Mintel's Global COVID-19 Tracker, over half of Americans said that the pandemic made them realize they want to take better care of their mental health. It is due to these differentiators that we predict that consumers will add in-person exercise back into their routines along with continued digital home workouts," said Rebecca Watters, associate director, Household & Health.