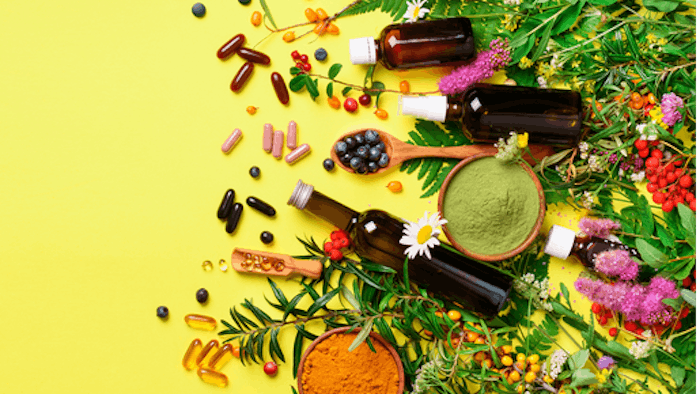 The global nutraceuticals market size is expected to reach $991.09 billion by 2030, according to a new report by Grand View Research.
Nutraceuticals are products that provide health advantages and additional nutrition, like dietary supplements, functional food and functional beverages. Examples include nutrients such as taurine, CoQ10, omega-3, calcium, zinc and antioxidants.
The nutraceuticals market is expected to expand at a CAGR of 9.0% from 2021 to 2030. Other key findings from the report include:
In the functional food product segment, prebiotics and probiotics are projected to have significant growth.
Vitamins and minerals are in high demand, thanks to increasing consumer interest in diet and health.
In fact, vitamins are the most popular dietary supplement product, and predicted to grow.
In terms of products, functional foods brought in the most revenue in 2021 and will continue to grow due to rising healthcare costs and an increasing geriatric population.