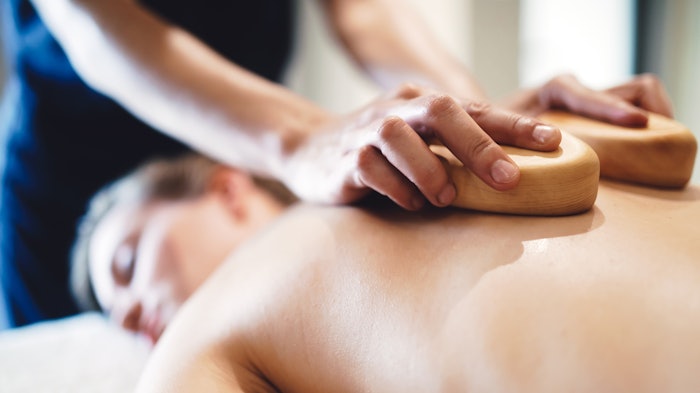 Covid-19 changed a lot about the way the world worked, and it was particularly evident in the amount of money that was poured into technologies that would help people live a more "normal" life virtually. Digital wellness became a huge trend during this time, but incoming data has showed just how much consumers are valuing in-person wellness. 
Related: Trending: The Boom in Male Grooming
The Global Wellness Institute (GWI) shared how new industry surveys and reports showed that there was a rush from consumers for in real life wellness experiences, and this spanned everything from wellness destinations, to spas, to fitness centers. A major ClassPass survey found that of its 40,000 studio, bym and spa partners, in the first half of 2021, users flocked to return to in-person fitness and wellness experiences with "nine out of 10 of the most-booked classes and services now in-person." They also mentioned that spas entered the top 10 most-booked experiences for the first time. 
Mindbody furthered this concept by reporting in late June that U.S. booking numbers for in-person classes/experiences were reaching pre-Covid-19 levels, and one of their consumer surveys showed how consumers are also enjoying the hybrid concept with 65% saying they plan to partake in both in-person and at-home workout sessions after Covid-19. The International Spa Associations recent report did show that the spa industry was hard hit, but spas were reporting that, as of July 2021, the demand for services has never been higher. 
Related: Online Fitness Market Poised for Growth
The GWi reported that investors in fitness do not believe this rush back to real-world wellness classes is from pent-up demand, and they are putting their bets on a bright future for bricks-and-mortar models. This data reveals how people need human contact and connection and the digital aspects of Covid-19 were not providing that. This data shows the hunger consumers already have for in real life wellness experiences.