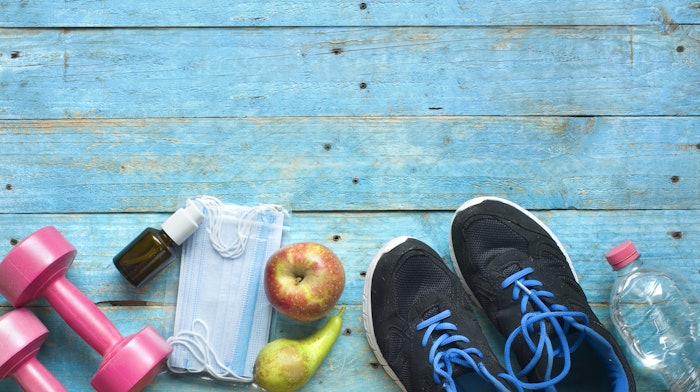 With WellSpa360 being the whole health resource for spa professionals, we have broken our content down into four key pillars of wellness. Wellness is a multi-dimensional industry, but we are here to help you navigate the waters. One key pillar that we provide insight on is physical wellness. This can include everything from fitness and nutrition to supplements and reflexology. 
Recently, the Global Wellness Institute (GWI) released research that shows how "physical activity is intrinsic to wellness," and it now goes beyond traditional gyms and boutique studios. There is a wide range of ways that people are getting their daily workouts in. The GWI estimated that global consumers spent about $108.6 billion (roughly $984 per participant) on fitness activities in 2018. That year, it was estimated that 190 million people were members of private/commercial gyms and fitness facilities across nearly 258,000 locations in 211 countries.
Related: Online Fitness Market Poised for Growth
However, the GWI notes that there are many other ways to participate in fitness that do not require some kind of monetary expenditure. For example, an additional 33.8 million people utilized public, nonprofit and public-private gyms and fitness facilities across more than 26,000 locations, typically with low or subsidized membership fees. These types of facilities include: 
Government-subsidized gyms and leisure centers in the UK, Ireland, Spain, Australia and New Zealand;
Public and city-run gyms and community centers in Japan, US, Canada, Singapore and the Nordic countries; 
Nonprofit facilities, such as YMCAs, in the US, Canada, UK, Australia, New Zealand and Japan; and
Medical fitness centers (i.e., gyms integrated with health care providers), predominantly found in the US.
Related: [Inspiration] Kid's Fitness Offerings
Other fitness options to take into account are free outdoor gyms, venues offering government-sponsored or free fitness classes, gyms at university campuses, and hotels that offer gym or fitness services, which serves roughly 2.3 million members. These types of gyms can typically be found in high-end urban hotels. In lower-income countries, these hotel gyms are sometimes the front-runner or only fitness offering targeting wealthy elites and expats. 
 At-home workouts have, of course, grown substantially during the pandemic. As of 2018, roughly 103.2 million people were found to work out independently in their homes using treadmills, stationary bikes, weights and other home-based fitness equipment, but this number has doubtless grown considerably since then. It is also important to consider that this number of individuals can overlap with any number of the other previously mentioned non-traditional fitness centers or studios, as many people who work at home also have some form of a gym membership. Of the consumers working out at home, roughly 28.8 million subscribe to on-demand and streaming fitness services via online platforms and mobile apps. 
While these stats and numbers represent data taken in 2018, it is clear to see that fitness is an important wellness aspect to many consumers. No matter where they are or what their income is, it appears that many consumers will find some kind of physical outlet to partake in.