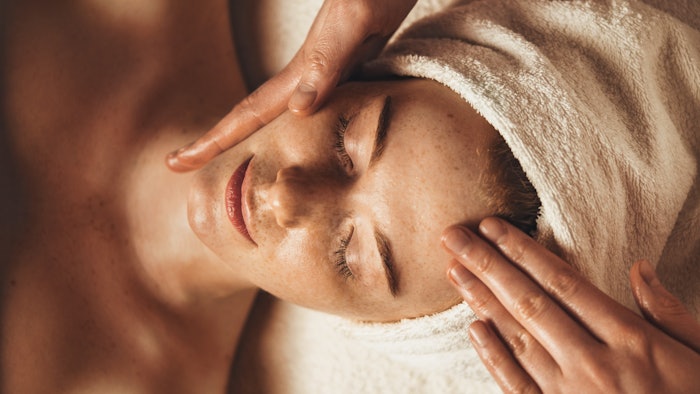 The Good Spa Guide released its annual State of Spa Report for 2023, titled, "Do Sustainability and Wellness Matter?" according to an article published on European Spa. The report was designed in partnership with SpaSeekers, and it surveyed 8,827 people in the UK who book spa services trough either the Good Spa Guide or SpaSeekers. 
90% of the surveys participants were female, and report focused in on two key components: the amount patrons are willing to spend on spa trips during the current economic climate, and industry buzzwords like sustainability and wellness, and how important these terms are when booking spa services. 
As for sustainability and wellness, the report revealed that while these buzzwords are important and growing in interest, they did not influence the booking of spa services for survey participants. It was found that 18% of people reported feeling worried about going to the spa because of their body confidence, according to the article. 
Related: The Evolution of Skin Care: What Trends to Watch Out For in 2024
Key Report Takeaways
40 % reported that cost and facilities matter most when booking the right service for the right value. 
34% are looking for spa amenities like a swimming pool or relaxation space when booking spa services. 
67% indicated that they will spend about the same amount of money on spa services in the current financial climate than before. 2% reported they'll spend more on services now.
19% said having a couple's treatment room matters when booking a spa visit.
70% no longer consider COVID-19 safety protocols when visiting a spa. 
58% indicated thermal rooms, plunge pools and ice showers as the most important factor when booking a spa service. 
10% were interested in booking at outdoor facilities for spa treatments. 
47% stated that wellness options like holistic treatments and mindfulness weren't their main priority when booking.  
70% were confident that a spa would treat them well in any situation.
27% indicated that sustainability plays a crucial role in booking spa services.
42% reported that sustainability mattered "a little" when booking, and 18% reported sustainability mattering "moderately" when booking. 
5% revealed they wouldn't consider booking a spa service unless it had eco-credentials. 
"We hope this report gives spas food for thought for their plans in 2023 and 2024. There is some good news – more than two-thirds of people said they will spend the same or more on their spa time, despite shrinking household budgets," Caitlin Dalton, Director of The Good Spa Guide.