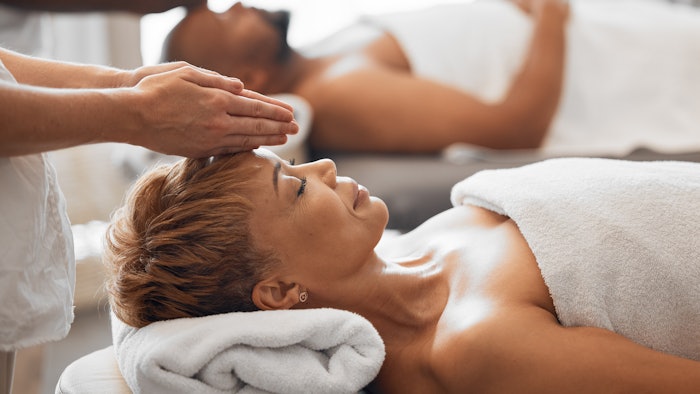 Myndstream launched a cloud-based spa music streaming service that offers a simple and intuitive system that delivers an audio experience for wellness and spa guests. 
The easily accessible solution promises to transform the way spas and wellness facilities approach music and sound in the treatment room and beyond. The service will provide highly curated and intentional audio soundtracks that provide a relaxing environment for guests.
Myndstream aims to create validated and intentionally programmed audio, with research playing an important role. The company works with spa directors and therapists, creating an ongoing feedback loop that informs their content, changing how therapeutic music is both consumed and utilized.
The platform works closely with leading experts in healthcare and wellness such as: Professor Adam Ockelford, Secretary of the Society for Education, Music and Psychology Research; Dr Mobasher Butt a Senior Physician Executive, Clinical Practitioner and Chief Medical Officer to Babylon Health; and Dr Marlene Sotelo, a Music Therapist and doctoral level Behavior Analyst.
As part of its commitment to scientific research, Myndstream has established a partnership with the Global Wellness Institute and SleepScore for its latest research by running an anchor study. The complete results of this study will be unveiled in a White Paper in November 2023 at the Global Wellness Summit.
Related: Universal Companies and Myndstream Create Wellness Music Subscription for Spas
"Early results from our research are extremely exciting and provide proof of the profound impact that music can have on our well-being. No longer should music be background noise in the spa, but instead an integral part of the spa experience with tangible wellness benefits," said Freddie Moross, CEO of Myndstream. "We are thrilled to offer this transformative and accessible audio experience to spa owners, and we will continue to evolve our music offering through ongoing research programs."
Partnering with neuroscientists and industry experts and spearheaded by audio visionary, Freddie Moross, Myndstream delivers playlists that have been produced in a music lab. The playlists have been created to elevate the customer experience, regardless of the size or type of spa.
Myndstream offers business owners a fully licensed solution that includes over 50 playlists and allows for unlimited logins. Myndstream can also provide bespoke services, creating or curating the audio environment to capture the true essence of the spa and cater to its unique clientele. These playlists can even be tailored to specific treatments to ensure a truly elevated experience can be achieved with proven wellness benefits.