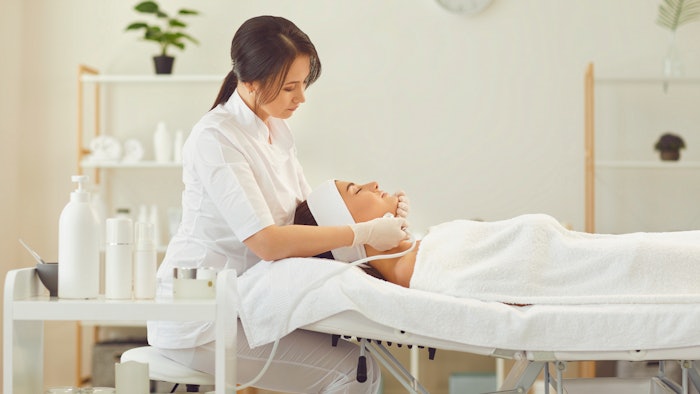 Bella Vacuum launched a new business, Bella Facial. The business specializes in the sale of facial beauty devices. 
Bella Facial has high-end facial machines that beauty salons and estheticians can use for a wide variety of facial treatments. The facial machines deliver high standard treatments to beauty clients. 
The facial machines are designed to support beauticians and estheticians when they administer facial treatments on their clients. The treatments the machines offer include the galvanic current treatment facial, microcurrent facial treatment, hydrodermabrasion facial treatment and oxygen facial treatment. 
Each of the facial treatments promote blood circulation in the skin and can help open up the pores to improve the skin. Clients who need facial treatments that offer deeper penetration for different skin conditions like oily skin or acne-prone skin will greatly benefit from these facial machines.
The facial machines have multi-functions that are ideal for a professional facial that include deep cleansing. Whether estheticians need a machine with a facial steamer, distilled water, or high frequency, Bella Facial offers it all. 
Related: 4 Questions To Ask Before You Bring in Body Devices
Bella Facial Machine Options
Diamond & Crystal Microdermabrasion Machine: This facial machine improves skin texture, exfoliates, and rejuvenates the skin. Using this machine for facial treatments can help reduce dirt, bacteria and the appearance of wrinkles on skin. 
Galvanic Machine (Facial Current): This facial machine is great for clients who want facial treatments that regain a youthful appearance. The galvanic machine stimulates collagen production in the face and does a deep cleansing of the skin. This machine uses an electrical current that deeply penetrates the skin to rejuvenate it.
Hydrodermabrasion Machine (Aqua Facial): The hydrodermabrasion machine is excellent for home facial treatments and for professional facials in beauty salons. This machine has an exfoliating effect that removes impurities, dead skin skills and clogged pores. This deep cleansing is excellent for those who want to improve their skin conditions and heal their skin.
Oxygen Facial Machine: The oxygen facial machine is ideal for estheticians who want to use oxygen to deeply cleanse and hydrate the skin. It's gentle on the skin and the infused dome sprays a gentle mist of oxygen that provides nourishment and much-needed hydration to the skin.