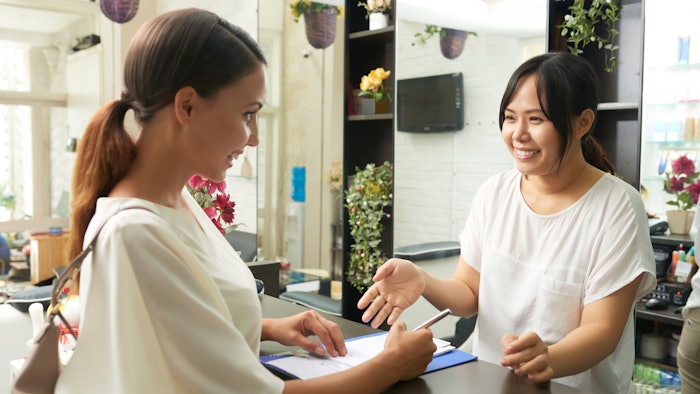 A Global Spa Directors Compensation Survey for 2022 has been launched to review the wages and employment numbers in the spa industry globally. 
Open until Nov. 30, 2022,  the survey's goal is to tally overall staff compensation data that would typically be known by a spa director, manager or owner. The survey will also review how wages and employment have shifted over time, and how regions of the world compare to each other. 
Related: 30 Salon Marketing Ideas to Boost Business
The survey was created by Lisa Starr, spa and wellness industry professional and principal of Wynne Business. The first edition of this survey, performed in 2014, received results from 35 countries around the world and was published in the Spa Business Handbook. 
This year's 26 question survey will also be published in the 2022/23 Spa Business Handbook, and the results will differ from the original through being tallied by country instead of the type of company or spa. Spa owners, directors or managers with a working knowledge of pay rates and staff roles are designated to participate in this survey. 
Moving forward, Starr plans to repeat this survey process every two years to share updated results within the spa industry. There are also plans to release a staff survey that pertains to job satisfaction and career growth.