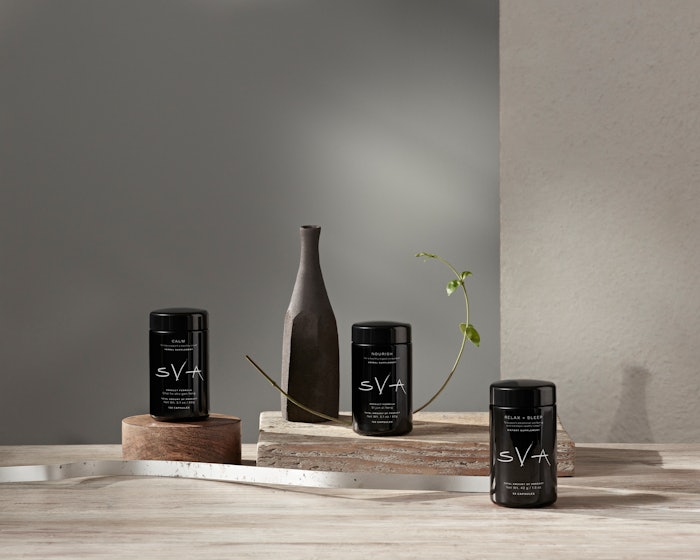 Aman has launched a new brand, Sva. Sva offers a range of holistic formulas and supplements developed to aid in maintaining optimum health in a modern and frenetic world. The brand was created with quality all-natural ingredients.
Aman is a hotel brand with wellness at its heart, for many years Aman has carefully paved the way for those seeking a healthier body, mind and soul at its restorative retreats across the globe.
Yuki Kiyono, Aman's Group Director of Spa Operations said, "At Aman we have always believed that by listening closely to the needs of our body and mind, we can achieve wellness from within. Through self-awareness and understanding, we can live a better, more balanced life. While our Wellness Immersions and spa treatments have always followed this mantra, the arrival of SVA provides an exciting expansion, taking a more proactive approach to nutrition, where our guests can support their wellness journey from home."
The name Sva has been derived from the Sanskrit word for health, Svasthya, which signifies the universal wisdom of staying (stha) true to one's own self (sva). Combining traditional knowledge with contemporary science and nutrition, SVA responds to those seeking Aman's on-property equilibrium in everyday life.
Both natural and sustainable, Sva formulas (which are a combination of granules, capsules and tonics) help to support immunity, digestion, circulation and to sustain a healthy mind.
Sva products will also enhance Wellness Immersions at Aman's hotels and resorts via integration into upcoming retreats such as Amangiri's Sleep and Immune Retreats and future programs at Aman Tokyo and Amanpuri.