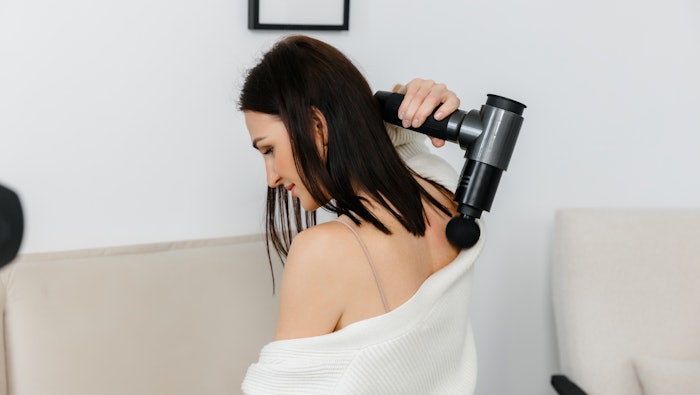 Anna - stock.adobe.com
Power Plate has announced a strategic partnership with Spa Team International (STI) to bring innovative solutions to the spa industry by integrating Power Plate's Vibration Therapy into STI's range of products and consulting services.
Related: Canyon Ranch Reveals Growth Partnership with VICI Properties to Expand U.S. Presence
Power Plate's vibration technology can improve skin health, enhance blood flow, allow better flexibility, improve posture, balance hormones and reduce the appearance of cellulite. Its advanced software guides clients through essential pre- and post-therapy protocols, enhancing popular spa therapies such as cryotherapy, compression therapy, body sculpting, lymphatic flush, red light therapy and IV therapy. 
Power Plate also recently introduced a limited edition version of its Power Plate Mini+ with a matte white color with rose gold accents. The portable handheld massager relaxes muscle tension and rejuvenates tight and sore muscles by promoting blood flow and fascia release. The device was specifically designed to enhance the range of motion of the user for precise usability and functionality. 
"This partnership aligns with our mission to continuously innovate and offer unparalleled spa experiences," said Paul Meeks, founder and CEO of Spa Team International. "Integrating Vibration Therapy will undoubtedly elevate the services we provide to our diverse clientele, from hotel and resort spas to medical and day spas."
"Our collaboration with STI exemplifies our commitment to offering heightened health and wellness to all," said Power Plate CEO, Lee Hillman. "We are thrilled to be in a position to help resort spas, day spas, medical spas and more enhance their offerings, attract new clients, generate incremental revenue opportunities and differentiate themselves through Vibration Therapy."