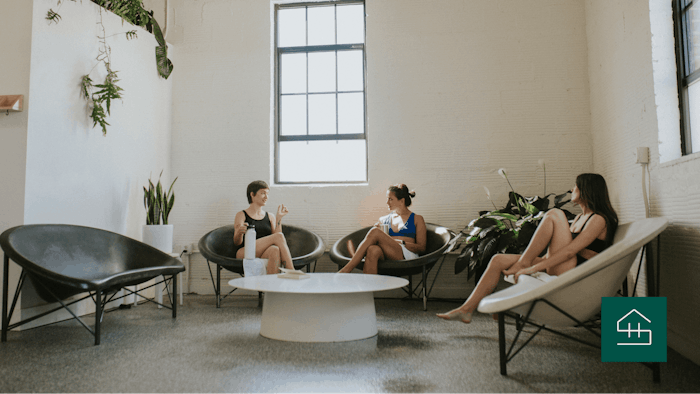 Creating meaningful, holistic wellness spaces is a long-lost, yet essential remedy amid often hectic and isolating modern lives. Enter Suana House, a brand that brings sauna bathing and cold water immersion to guests in an easy, science-backed and community centric method.  
Sauna House is run by a team of intellects and engineers that have seen what the power of sauna and cold therapy can do for people. The brand offers: sauna services, cold water therapy, rest and technology detox, infrared sauna services, red light therapy and hot pools. 
Related: Top 5 Physical & Mental Benefits of Sauna Sessions
Sauna: Traditional saunas have been enjoyed for centuries for a reason. Use increases IGF-1, creates heat shock proteins, increases mitochondrial efficiency and cell health, and detoxifies the body.
Cold Water Therapy: Cold showers and ice baths decrease pain, soothe and alleviate inflammation, elevate mood, stabilize neurochemistry and provide a jolt of energy.
Rest & Technology Detox: We know how detrimental sustained stress is for the body and mind. Sauna House is phone-free to create a space for mindful rest and reconnection. They encourage lots of deep breaths and intention.
Infrared Sauna: The infrared cabins offer a private experience where guests can find serene stillness. This practice decreases stress, offers a meditative space, detoxifies the body and reduces blood pressure.
Red Light Therapy: On top of being a unique way to rejuvenate skin's health and appearance, red light therapy has also been shown to improve cell health, elevate mood, and heal damaged joints and tissues.
Hot Pools: Hot pools are a pillar example of social wellness - they improve circulation, foster community and feel soothing for guests. 
Sauna House also pledges to holistic wellness and environmental stewardship, as the brand is a member of 1$ for the Planet. Sauna House offers franchise opportunities for wellness professionals looking to expand into sauna and other holistic offerings. 
"We get just this one life, I've chosen to spend it building healing spaces that serve the community for generations to come," said Andrew Lachlan, founder and CEO of Sauna House.