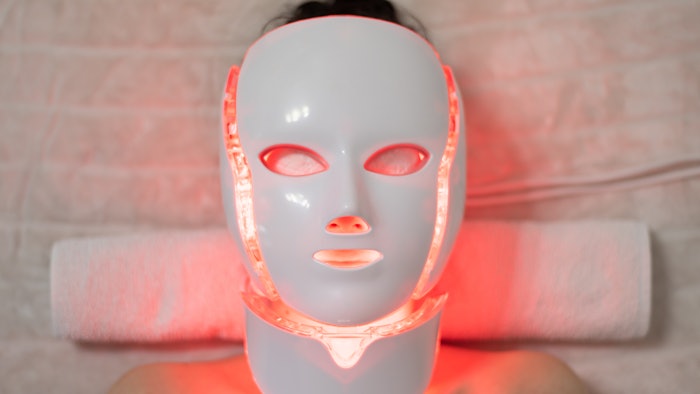 Spa and skin care trends definitely seem to come and go with each year for the spa industry. The SpaSeekers Spa Trends Report laid out which spa & wellness treatments are going to be increasingly popular in 2023. Their research, gathered from Google Keyword Planner and their own booking data, shows what treatments have increased the most in online searches year over year (YOY), and show cases what to keep an eye for in terms of 2023 spa trends.
Related: Top 7 Spa & Wellness Trends for 2023 by Spafinder
Top 10 Most Popular Spa Treatments
This first round of trends looks specifically at different spa treatments that are rising in popularity in 2023. 
Yoni steam: 124% YOY increase
Crystal healing massage: 91% YOY increase
Turkish bath massage: 85% YOY increase
Gold massage: 84% YOY increase
Lymphatic drainage facial: 83% YOY increase
Sound bath: 83% YOY increase
Colonic hydrotherapy: 83% YOY increase
Salt sauna: 83% YOY increase
Ayurveda massage: 50% YOY increase
Light therapy facial: 49% YOY increase
Related: 6 Spa and Skin Care Trends of 2023
10 Trending Spa Experiences
When it comes to spa services, there are a lot more than just treatments. SpaSeekers also broke down which spa experiences also increased in year over year searches. 
Immersive spas: 566% YOY increase
Adults only spas: 127% YOY increase
Mineral spring spa: 126% YOY increase
Thermal spa: 124% YOY increase
Female-only spa: 86% YOY increase
Silent spa: 83% YOY increase
Ayurvedic spa: 83% YOY increase
Dog-friendly spa: 50% YOY increase
Organic spa: 50% YOY increase
Thalassotherapy spa: 27% YOY increase
Related: Menu Inspiration From the Latest Spa Trends
21 In-Demand Spa Locations
A major part of the spa industry that is currently booming (and continues to grow) would be destination spas. See which locations consumers are looking at the most. 
Costa Rica: 62,273% YOY increase
Germany: 12,400% YOY increase
Croatia: 1,019% YOY increase
Moldova: 250% YOY increase
Cambodia: 191% YOY increase
Maldives: 190% YOY increase
Ecuador: 182% YOY increase
Slovenia: 177% YOY increase
Poland: 175% YOY increase
Gambia: 175% YOY increase
Vietnam: 173% YOY increase
Bulgaria: 171% YOY increase
Portugal: 128% YOY increase
Oman: 126% YOY increase
New Zealand: 126% YOY increase
Ghana: 125% YOY increase
Romania: 125% YOY increase
Nicaragua: 125% YOY increase
Austria: 123% YOY increase
Latvia: 120% YOY increase
Indonesia: 120% YOY increase