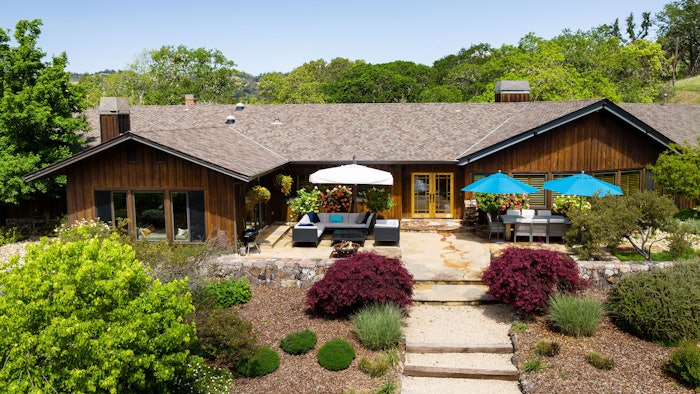 Photo courtesy of NewTree Ranch
NewTree Ranch was announced as the latest member of Healing Hotels of the World. The NewTree Ranch is dedicated to healing both visitors and the land by providing an experience that reconnects guests with nature, while also restoring the natural world. 
Located in California's Sonoma County, the NewTree Ranch is powered by more than 200 solar panels and combines community-scale farming and production with reforestation to improve the health of local ecosystems. 
The resort offers guests the opportunity to participate in forest bathing, meditation, sound journeys, and treatments in a Japanese Tea Garden or an Outdoor Luxury Tent. 
Related: Healing Hotels of the World Expands With Two Properties
One of the most popular retreats is the Restorative Farm Stay, which offers a full program designed to help guests slow down, live mindfully and find a deeper connection to the natural world.
"It is a deeply grounding experience to literally get your hands dirty to grow the produce for your evening meal. You get to appreciate the entire process, making it a not only wholesome, but also mindful experience", says Elisabeth Ixmeier, Co-Founder of Healing Hotels of the World."