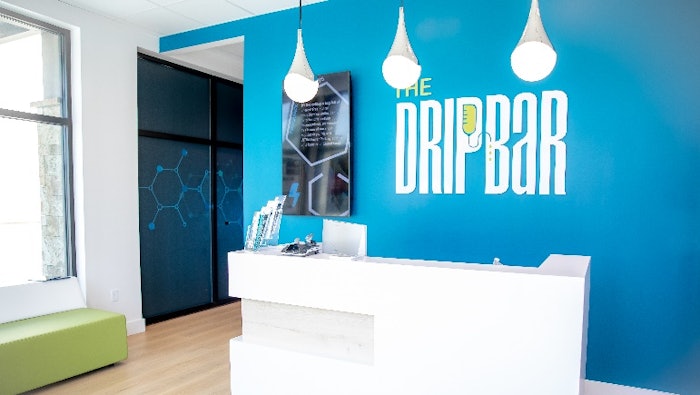 Photo courtesy of The DRIPBaR
IV vitamin therapy franchise, The DRIPBaR, announced a partnership with entrepreneur and investor Kevin Harrington. A huge proponent of IV vitamin therapy for over five years, Harrington has now cut ties with other IV infusion brands, investing fully in The DRIPBaR. 
Providing cells with the nutritional "fuel" through IV therapy, the franchise is experiencing increased annual growth, as well as rapidly expanding across the nation.
Harrington's business ventures have produced well over $5 billion in global sales, launched more than 500 products, and 22 of his companies have each topped $100 million in revenue. 
Related: 5 Treatments That Include IV Drip Therapy
Every DRIPBaR location offers 20 IV Lifestyle or Health Support drips including the Jet Setter, Time Machine, Restoration, Flu Fighter and High C. All the IV drips are administered by registered nurses under the guidance of a licensed medical director. The therapy provides positive nourishment for conditions such as the common cold, headaches, cancer and chronic illnesses. 
"People of all ages are realizing now more than ever the importance of proactive healthcare. The DRIPBaR is allowing their clients and members to be the best version of themselves by treating the mind and body directly," said Harrington. "The DRIPBaR is bringing a modern and accessible approach to help individuals live their best lives paired with the upmost care for their patients. I am excited to be able to partner with a pioneer within the IV therapy industry and bring the brand one step closer in their goal of turning cellular health into a lifestyle."