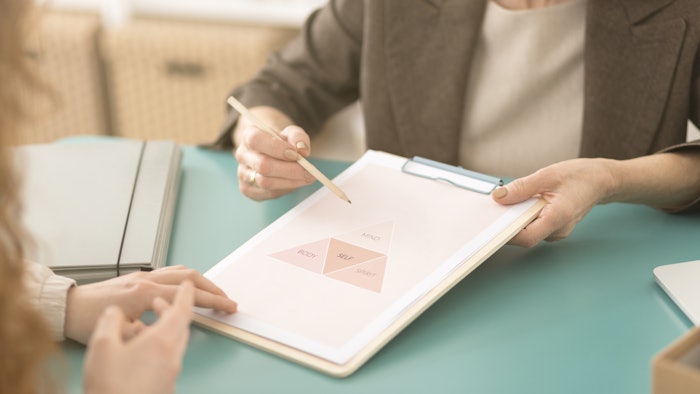 The International Sports Sciences Association (ISSA) has expanded its offerings to encompass the health and wellness sector with its new ISSA Health Coach Certification. 
The certification contains three custom Health Coaching Programs, with specific focuses on nutrition, transformation or online coaching. Each program offers distinctive health and wellness specifications that build a path toward a rewarding career in the industry, which is projected to reach $7 trillion by 2025. 
Related: 7 Wellness Secrets From Health Coach and Yoga Instructor Koya Webb
The Health Coach Programs provide thorough training in cognitive behavior approaches, goal setting, psychology skills and chronic health conditions. Students can acquire the necessary skills to asses client needs and develop individualized wellness plans to meet their goals. 
Each program includes the core Health Coaching basics course and adds three health and wellness specializations. This format allows students to choose their area of passion and is a comprehensive approach to addressing the various areas of wellness that clients require today. 
This certification is designed for coaches seeking to enhance their offering and evolve their career in a highly growth-centric industry, or for anyone looking to help others create a holistic, healthy lifestyle.
Further, ISSA Health Coach Programs eradicate common challenges for those interested in getting into the field. The certification offers three very clear career paths to eliminate guesswork, and students can move through the courses at their own pace. 
"COVID taught us all: health is wealth," said ISSA CEO, Andrew Wyant. "The increased risks of obesity and controllable diseases have never been clearer. Unfortunately, there's no single approach that works for everyone. That's why Health Coaches are emerging as an important part of promoting healthier living. Health Coaches can fill the gaps between the exercise, nutrition and medical professionals to change behaviors and get lasting results."