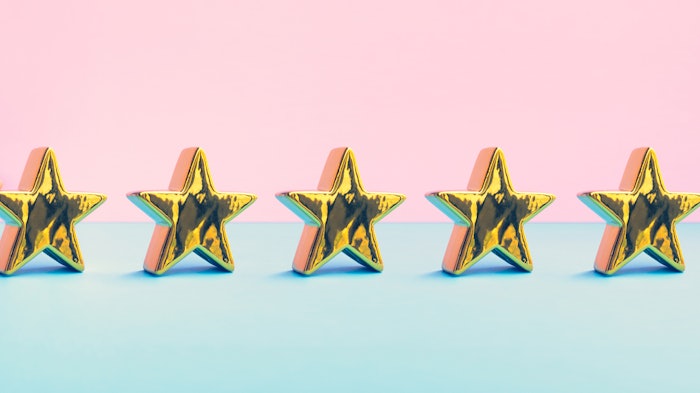 It's official! After a successful round of nominations and voting, the results are finally in, and we can't wait to share the winners and finalists of WellSpa 360's 2022 Readers' Choice Awards.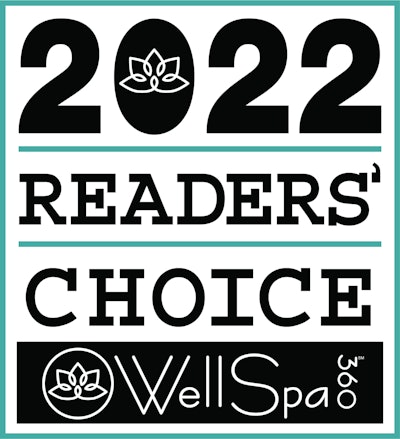 We want to thank all of the participating brands and readers who took part in the nomination and voting process. As the premier resource for wellness spa professionals, it was important for us to recognize product excellence in the industry.
The results can also be found on our recent Instagram live, available on WellSpa 360's Instagram page, as well as our daily e-newsletter. Plus, you'll get to know the winners even more when they're profiled in our December 2022 issue.
Without further ado, here are our 2022 Readers' Choice Awards winners.
Best New Product
Winner: RevitaLash Advanced Pro Eyelash Conditioner
Finalists: Dermabeam Pro, Skin Essentials Brighten + Smooth Encapsulated Vitamin C Serum with Hyaluronic Acid
Best Massage Medium
Winner: Eminence Organic Skin Care Apricot Body Oil
Finalists: Sorella Apothecary Massage Butter, Elemis Warm-Up Massage Balm
Best Body Treatment
Winner: Pure Fiji Sugar Glow
Finalists: Pevonia Crepe-No-More Body Wrap, BIOSLIMMING Wrap
Best Body Exfoliant
Winner: Dr. Dennis Gross Alpha Beta Body Peel Professional System
Finalists: Cosmedix Polish, Nelly De Vuyst Body Exfoliating Bar
Best Body Serum/Lotion
Winner: Eminence Organic Skin Care Monoi Age Corrective Night Body Cream
Finalists: Phytomer Sea Holistic Body Cream-to-Oil, KM Herbals Fresh Hope Hand & Body Lotion
Best Green Product
Winner: Pure Fiji Dilo Anti-Aging Booster
Finalists: Eminence Organic Skin Care Bearberry Eye Repair Cream, Yon-Ka Paris Nude Perfect Fluide
Best Firming Product
Winner: COSMEDIX Affirm
Finalists: Phytomer Pionniere XMF Supreme Youth & Glow Cream, BIOSLIMMING Control Shape
Best Acne Product
Winner: Pure Fiji Glycolic Overnight Renewal Peel
Finalists: SESHA Acne Spot Gel, Yon-Ka Paris SOS Spot Roll-On Blemish Treatment
Best Sensitive Skin Product
Winner: M.A.D Skincare Redness Rescue
Finalists: Sorella Apothecary Rehab Recovery Mask, Osmosis MD Rescue
Best Men's Product
Winner: Pevonia Collagen Boost Eye Contour
Finalists: Corsica Scents Man Bar, M.A.D Skincare Salicylic Cleansing Gel
Best Brightening Product
Winner: Sorella Apothecary Lemon Lightening Serum
Finalists: IMAGE MD Power-C Restoring Serum, Odacite Clean-ical Brighten Vitamin C+E & Hyluronic Acid Serum
Best Dry Skin Product
Winner: Sorella Apothecary Main Squeeze Hydrating Serum
Finalists: COSMEDIX Crystal Cleanse, M.A.D Skincare Delicate Daily Moisturizer
Best Makeup Product
Winner: HAWRYCH MD REMEDY Advanced Eyelash Treatment Cream
Finalists: IMAGE Skincare PREVENTION+ Daily Perfecting Primer SPF 50, Pevonia YouthRenew Tinted Cream SPF 30
Best Bath Product
Winner: Phytomer Oligomer PURE Lyophilized Seawater Bath
Finalists: The Healing Rose Relax & Unwind CBD Bath Soak, KM Herbals Sage Bath Salts
Best Facial Device
Winner: Rezenerate NanoFacial WandPro System
Finalists: 7eWellness MyoLift 600 ATP Booster Kit, SESHA MesoBotanica Pen
Best Massage Tool
Winner: Heaven's Melody Ice Globes Massager
Finalists: Earthlite Massage Tool Kit, Saltability Himalayan Salt Stone in Teardrop Shape
Best Body Device
Winner: Celluma DELUX
Finalists: Dr. Dennis Gross DRx SpectraLite BodyWare Pro, icoone roboderm
Best Facial Tool
Winner: Heaven's Melody Ultrasonic Skin Scrubber
Finalists: Osmosis Beauty EPIC Skin Tool, FOREO BEAR
Best Fitness Aid
Winner: Hyperice Normatec
Finalist: Technogym Case Kit
Best Mindfulness Aid
Winner: Dermabeam Pro
Finalist: Mandala Singing Bowl
Best Ingestibles
Winner: Osmosis Wellness Regenerate
Finalist: bend BEAUTY Renew + Protect Mini Softgels, 120 ct
Best Aromatherapy
Winner: VOESH New York Vitamin C Shower Filter
Finalist: KM Herbals Aroma Therapy Purifying Spray
Best CBD Product
Winner: Wicked Earth Skincare Tranquility Mask +CBD
Finalists: M.A.D Skincare Wheatgrass Recovery Mask with CBD, The Healing Rose Lemon Ginger Menthol Herbal 4X Herbal Salve
Best Ayurveda Product
Winner: TARA Spa Therapy Organic Facial Oils
Finalist: Conscious Coconut Essential Dry Brush
Best Spa Beverage
Winner: TARA Spa Therapy Organic Ayurvedic Herbal Teas
Finalist: bend BEAUTY Marine Collagen + Co-Factors
Best Crystal/Gemstone Product
Winner: Eminence Organic Skin Care Camellia Glow Solid Face Oil
Finalist: HealthyLine Rainbow Chakra Mat Medium 5024 Firm - Photon PEMF Inframat Pro 3rd Edition
Best Spa Uniform
Winner: Noel Asmar Uniforms Faux Linen Collection
Finalists: Monique Mathieu Paris Lina Top, Stylemonarchy Sao Paulo & Cancun Set
Best Spa Equipment
Winner: Celluma PRO
Finalists: LEMI Spa Dream, Force of Nature PRO Multi-Purpose Cleaner
Best Salt Therapy Design
Winner: Himalayan Source Himalayan Salt Sauna
Finalist: Halo-IR Halotherapy and Infrared Sauna
Best Spa Supply Product
Winner: Earthlite DLX Digital Massage Table Warmer
Finalist: Heaven's Melody Face Mask Maker Machine
Best Spa Décor
Winner: Himalayan Source Himalayan Salt Wall
Finalist: Bloomy Lotus Sky Ultrasonic Aroma Diffuser
Best Spa Retail Giftable
Winner: Dermabeam Pro 
Finalists: Pure Fiji Spa Box, Conscious Coconut Hair Mask Kit
Congratulations to our winners and finalists! We are so excited to celebrate the best and brightest in the industry. Here's to another year of innovative companies and creations.