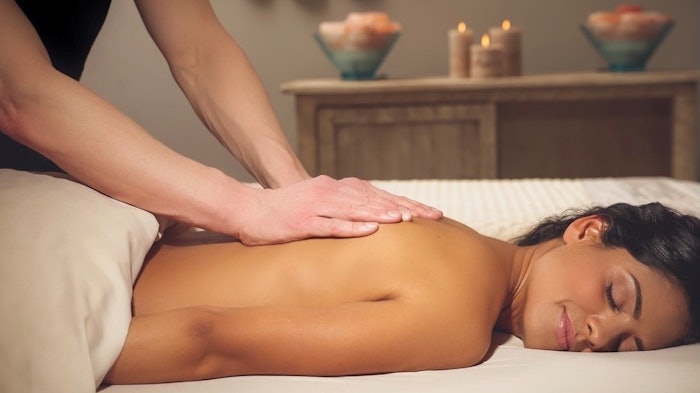 Photo courtesy of Woodhouse Spa.
Soothe is now working with Woodhouse Spas to provide additional professional staff to Woodhouse franchise locations. Its more than 75 spa locations across 22 states will now offer available shifts to licensed massage, esthetic, cosmetology and nail tech providers via the Soothe platform.  
Related: Soothe Wellness App Expands into Beauty & Skin Care Services
Providers will have the ability to accept shifts at their local Woodhouse Spa through the Soothe Pro app. Woodhouse Spa management can continue to meet the needs of clients while also generating more income to maintain their commitment to customer service. 
"We're excited to be partnering with Woodhouse Spas to help them meet their high demand and help fill in the gaps in the labor market," said Soothe CEO John Ellis. "Soothe's marketplace platform provides flexibility for licensed providers to work during the hours that best suit them while seamlessly allowing spa and hospitality businesses to reach a larger pool of talent and meet their customers' needs. It's a win-win for everyone."