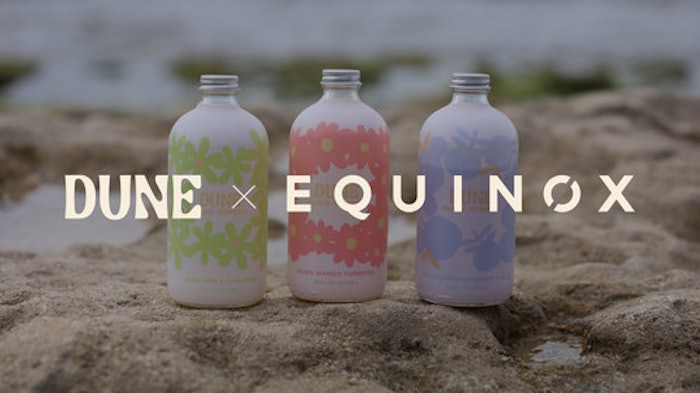 Photo courtesy of Dune & Equinox.
Equinox has brought Dune wellness beverages to its fitness club members. Equinox kicked off the partnership with an event that introduced guests to samplings of Dune beverages and a selection of products. 
Dune is now offering all Equinox club members exclusive promotions to subscribe to Dune.
"We're excited to collaborate with Equinox, a powerhouse in the wellness space, whose community aligns closely with Dune's target consumer," said Creatd Ventures' CEO, Thomas Punch.