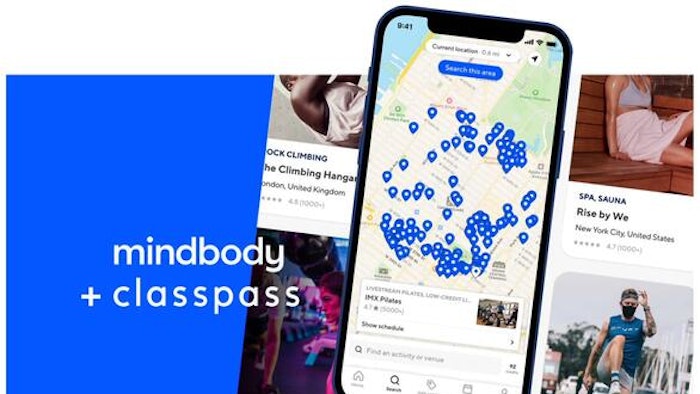 Photo courtesy of Mindbody.
Software platform Mindbody has introduced the ClassPass Revenue Guarantee. This program, exclusive to Mindbody customers, provides a monetarily backed guarantee that ClassPass will drive incremental revenue growth.
Related: Mindbody Acquires ClassPass
Through the ClassPass Revenue Guarantee, if a business does not see a positive impact within 90 days of implementing ClassPass, Mindbody will write them a check for twice the difference. The company believes that, with 80% of ClassPass users being new to the studios they visit, and 50% being new to group fitness, the potential for wellness businesses to gain new customers is substantial.
"In this new era of wellness, consumers are looking for well-rounded routines that encompass multiple dimensions of wellness. This provides a great opportunity for wellness businesses to expand their client base, but we know that 21% of Mindbody customers say that acquiring new clients is their top hurdle," said Fritz Lanman, CEO of Mindbody and ClassPass. "Our goal has always been to help our customers build bigger, better businesses, and our data shows ClassPass drives a 32% user increase to studios."