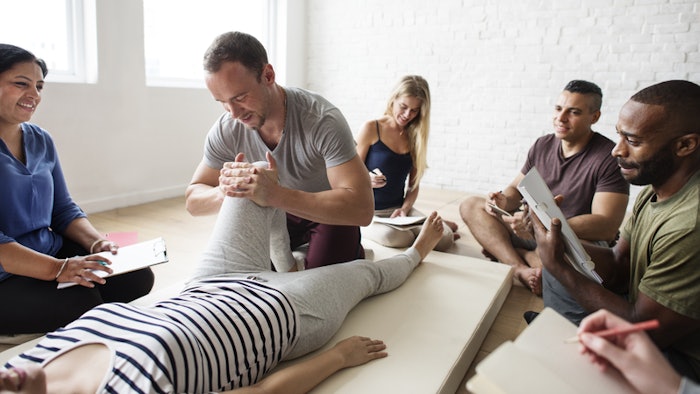 The Lodge at Woodloch has partnered with the Massage Therapy Certificate Program at Lackawanna College's Lake Region Center.
The strategic partnership will provide students with the knowledge and expertise of a destination spa resort. Combined with the education at Lackawanna College, this new certificate program is a true hands-on opportunity for an enriched educational experience. The destination is located within seven miles of the campus, allowing students to get an in-depth look at a successful spa industry career.
Related: Woodloch Celebrates 15 Years with New Spa Treatments
The Lodge at Woodloch recruited program director Donna Schriver, who is a massage therapy instructor as well as a Lodge at Woodloch guest and advocate. Schriver has more than 15 years of experience training therapists in a variety of specialized techniques. Treatments manager Amanda Clabaugh will take an active role in instructing classes and leading cohorts through experiential education at The Lodge. 
The curriculum will include topics such as anatomy, physiology, massage theory and research, kinesiology and more. The program will prepare each student to take the Massage and Bodywork Licensing Exam (MBLEx) offered by the Federation of State Massage Therapy Board (FSMTB). 
The Lodge at Woodloch also offers scholarships for students interested in achieving their career training in massage therapy. 
"The partnership with The Lodge at Woodloch ensures our students receive supervised, hands-on training while studying at Lackawanna College," said Lackawanna College president, Dr. Jill Murray. "This gives students an insight into the massage therapy career field and better prepares them to enter the workforce."