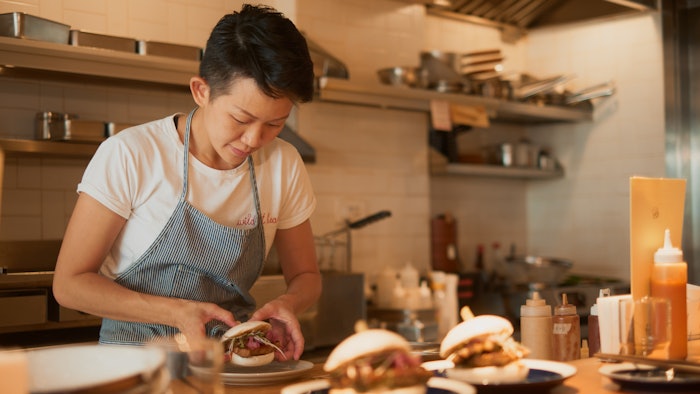 Photo courtesy of Rosewood Hong Kong.
Rosewood Hong Kong has introduced May Chow as the property's second Rosewood PlaceMarker. The PlaceMakers program is designed to harness local culture through experiences that promote an authentic feeling of belonging for guests. 
Chow has developed unique activations, programming and a curated digital destination guide, all rooted in her area of expertise: the essential elements and traits of Hong Kong. At PlaceMakers, Chow is celebrating the Mid-Autumn Festival by debuting a limited-edition mooncake inspired by Rosewood's "A Sense of Place" philosophy. The mooncake will feature a white lotus seed filling, flavored with Fujian oolong tea and fresh lemon, and accented with a locally made soy sauce.  
Rosewood Hong Kong will continue working with Chow to curate historical and local culinary-related brands for the hotel's online shop, as well as the Chinese New Year festival in 2023.
In addition her digital destination guide is now available online. Featuring Chow's insider recommendations for exploring the lesser-known elements of Rosewood's locals, the guide offers a source of inspiration for those interested in culinary and culture during their travels. 
"I am honored to be the PlaceMaker at Rosewood Hong Kong. The exclusive mooncake creation was a unique journey for us to create elegant, refreshing, modern, yet preserving the traditions of high-quality mooncakes. With a program incorporating experiential dinners, a digital destination guide and festive product creation, it aims to offer something for guests and locals of all ages to experience Rosewood Hong Kong as a family," said Chow.