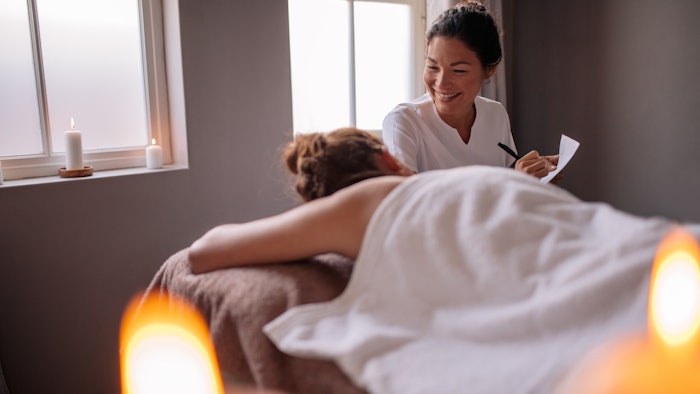 Massage Envy has launched a national program that will award 96 scholarships to future massage professionals over the next 12 months. 
Winners of the Massage Envy National Scholarship Sweepstakes for Massage Therapists will receive a $2,500 scholarship that can applied toward a massage school of their choice. Eight scholarships will be awarded each month, starting in October 2022 and running through September 2023. 
To be eligible to enter for the scholarship reward, entrants must be of legal age in their state to practice massage therapy. Scholarship recipients are not required to work at a Massage Envy franchise location after graduation. 
The first set of recipients will be drawn next month and announced in November 2022, with additional recipients announced in the following months. 
"As the inventor of the massage membership model and the industry leader, Massage Envy wants to give back to the industry by doing something that can change people's lives and will continue to help this great profession move forward," said Beth Stiller, CEO of Massage Envy. "The massage profession has a promising future, with job growth expected to be strong over the next decade. It's also a very portable skill set with job opportunities all over the country, and it offers flexibility to fit different life situations."