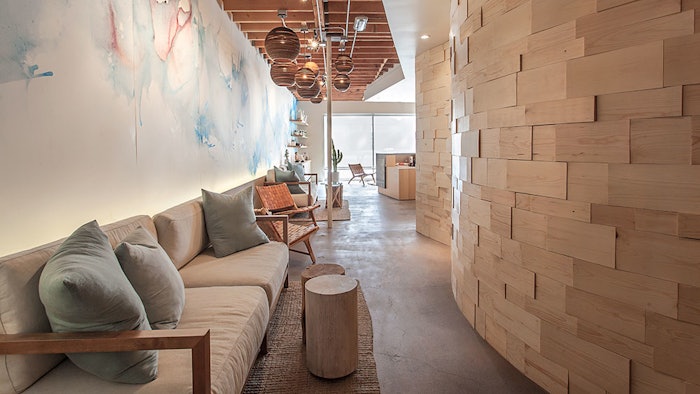 Courtesy of Pause Wellness Studio
Los Angeles-based Pause Wellness Studios has partnered with REP'M Group to for franchising opportunities. REP'M will help Pause Wellness Studios develop franchising strategies to further expand the brand's presence in various markets. 
Pause Wellness Studio was founded in 2016 by friends and former Equinox executives Jeff Ono and John Klein. It was created to help people "press pause" in their daily lives. The studio offers innovative wellness treatments that include flotation therapy, infrared saunas, LED light therapy, IV therapy, contrast therapy, cryotherapy and naturopathic medicine.
Related: 5 Innovative Wellness Treatments from Velvet Spa
Services are meant to stack and complement one another for a one-stop wellness experience that allows guests to relax, rejuvenate and restore their minds and bodies. The space is designed to reduce stress, elevate creativity, improve focus, accelerate physical recovery, enhance performance, boost immunity and reduce anxiety. 
"We are confident that working with REP'M Group will allow the Pause brand to successfully launch as a franchise," said Klein, the CEO of Pause Wellness Studio. "With their services and expert guidance, we hope to soon open more locations with dedicated partners."