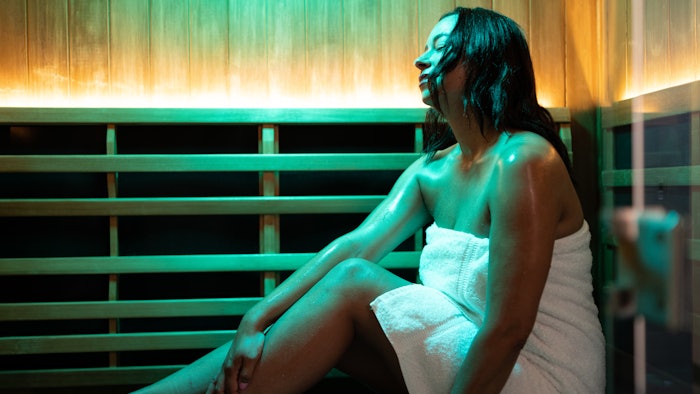 Courtesy of Perspire Sauna Studio
Perspire Sauna Studio has awarded its 100th franchise license. The company welcomed 18 new signed agreements in the past quarter, putting the brand at 46 agreements for the year with 23 units currently in development. These openings and agreements are in line with the team's intended goal of reaching 40 open studios by the end of 2022. 
This quarter also saw the openings of three new locations, bringing the year-to-date total to four newly opened studios, with 25 studio destinations now in operation. 
"We are thrilled with the growth at Perspire so far this year. Crossing 100 franchises awarded is a big milestone for the brand and I couldn't be more grateful to our guests, franchise owners and team members that helped make this possible," said Lee Braun, founder and CEO of Perspire Sauna Studio.
The Perspire brand has plans to build out its presence in both current and untapped markets for the franchise. Maria Kirgan signed for a fourth studio in Ladera Ranch, California, while Tanner Holmes added five new locations to his Chicagoland region. Jeff Na, a new franchise partner, purchased the rights to the first three studio locations in Las Vegas. Mark Davidson, partner in the brand's Santa Monica location, has signed for four additional studios in Sherman Oaks, Studio City, South Pasadena and Los Angeles.