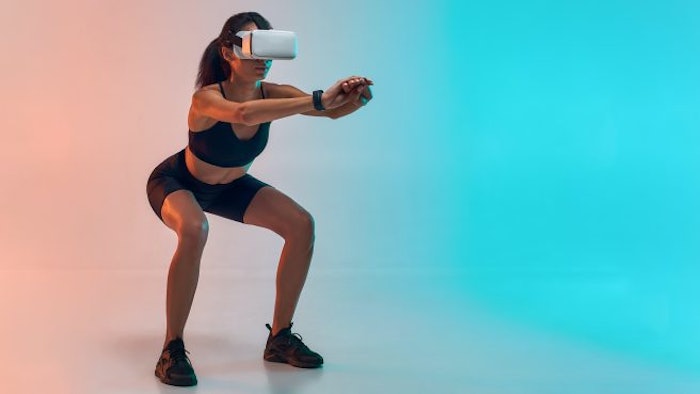 The Global Wellness Institute (GWI) introduced its Web 3.0 initiative in response to upcoming technology developments that stand to disrupt the wellness industry. Web 3.0 will help wellness businesses navigate and harness the power of such technologies.
The project's first meeting was held in May, with plans to meet every six weeks. The meetings will host guest speakers to share innovations across the Web 3.0 space, with the objective of serving as a educational resource for wellness-related business leaders around the world. 
Mia Kyricos, president and founder of Kyricos & Associates LLC and GWI Advisory Board member, is the founding chair of the Web 3.0 Initiative. Kyricos plans to gather members in academia, technology, digital design, finance, gaming, innovation and other industries, in addition to wellness leaders from established, tech-driven companies and those working in the advising space. She will also serve as a judge for the Web 3.0-focused "Call for Innovation: Wellness and the Metaverse" competition at the 16th annual Global Wellness Summit (GWS) taking place Oct. 31 - Nov. 3, 2022. 
Former CEO and founder of ResortSuite, Frank Pitsikalis, will vice-chair the initiative, and other current members include: Jenny Burns, Gon Arie Jaffe, Kate Hancock, Hasher Nabi, Constantine Goltsev, Joana Santos and Veronica Schreibeis Smith. 
"The wellness industry, as noted in The Future of Wellness 2022 Trend Report, has notoriously been slow to embrace technology," saidKyricos. "This is our opportunity to seize the moment and prepare ourselves for a fast-emerging Web 3.0 world. This includes hot topics like the metaverse as a force not only for business growth but also societal good, as it could boost the wellbeing of our planet's citizens in dramatically new ways."
"This initiative is timely and much-needed: Technology is quickly transforming so much of human life, from how we work to how we heal; there remains much confusion about the impact the digital world has on our health, and wellness businesses are uniquely high-touch and often tech-averse," said Pitsikalis. "We felt a calling to tackle these issues–and the new challenges and opportunities that Web 3.0 presents–by bringing together leaders with informed perspectives from around the world."