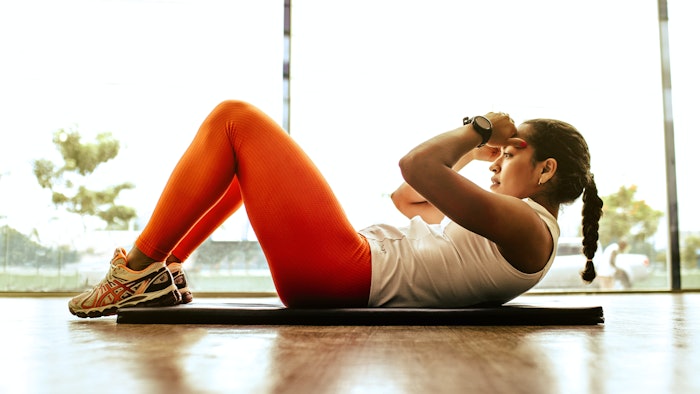 Mindbody and Classpass collaborated on a mid-year trend report that questioned consumers and leaders of top wellness brands on what the future holds for the wellness business landscape after COVID-19. While many faced complexities, the participants agreed that there are endless opportunities for growth and impact. 
1. In Person Is Back
Consumers are back to in-person bookings, even surpassing pre-pandemic numbers in some areas. In Feb. 2022, ClassPass found that most reservations since Feb. 2020 were at 10% higher rates than pre-pandemic. Mindbody data revealed that 82% of app users are booking in-person appointments, while 14% are still seeking virtual offerings. 
The report also found that 35% of participants started attending in-person fitness classes they discovered via previous virtual fitness offerings. In addition, 70% of consumers are visiting fitness studios when they work from home, and they are twice as likely to try out a new studio or fitness class. It's no surprise, then, that more than 25% of Mindbody fitness providers plan to grow their business into more locations by Dec. 2022. 
2. Metaverse Expansion
The adoption of augmented reality (AR) and virtual reality (VR) will is projected to grow quickly. Researchers predict growth of more than $125 billion globally by 2024, and 32% are excited about AI's ability to provide personalized fitness suggestions through apps and additional technology. 
The Mindbody report found that 55% of Americans who aren't currently enrolled in a gym or studio say getting in better shape first would help them feel less intimidated. An increasing number of such people are using AR/VR equipment to work out at home, which can allow gym-goers to get comfortable with their fitness level in anticipation of joining a gym or studio.  
3. Personalization Expectation
According to a recent McKinsey report, more than 70% of consumers expect to have personalized interactions with the brands they invest in. Another report also found that consumers are willing to give their personal data to receive more personalized wellness treatments and services. 
Wellness businesses can use the information they gather through algorithms to implement dynamic pricing. There is a concern for consumer's privacy when paired with personalization, so there must be total transparency between brands and their clients about the data they collect for personalized treatments and products. 
4. Emphasis on Company Culture
In a recent study by Frandata and IFA, almost 90% of participants reported that franchisees are having trouble finding employees, while Mckinsey claimed that 40% of employees are likely to leave their current job in the next three to six months. 
"[During the pandemic], people had a really good look in the mirror, and they reprioritized," says to Good Soul Hunting chief soul officer Emma Barry. "It's not all about the dollar anymore. People want to know they matter."
Wellness businesses need to attract and retain high-quality talent, and the research shows flexibility and company culture are of utmost importance. When looking for potential employers, 42% of job seekers said that wellness perks/benefits are a large part of their decision. Additionally, 40% say corporate wellness programs motivate them to prioritize wellness more, which can help prevent burnout.
Further, 24% of Mindbody app users reported they occasionally splurge on wellness treatments including massages, infrared saunas and health coaching. If a workplace offers diverse programs, 88% of professionals said they are more likely to recommend that workplace for supporting their physical and mental well-being. 
5. Comprehensive Wellness Experiences
By now, everyone knows that the pandemic negatively affected people's mental and physical health. Consumers will continue to focus on wellness experiences and are expanding their definitions of these experiences. Mindbody research revealed that spa-goers around the world are prioritizing mental well-being above all other facets of wellness. 
Consumers reported that they exercise to reduce stress and feel better mentally, so fitness and wellness businesses will need to tap into these deeper motivations when planning their offerings. 86% of Mindbody app users said that they exercise three times a week or more, there has been a noticeable increase in those who walk outdoors, and weight training and yoga continue to rank high. This is an opportunity for spas and wellness businesses to expand their offerings to accommodate the consumer shift and offer well-rounded wellness experiences.