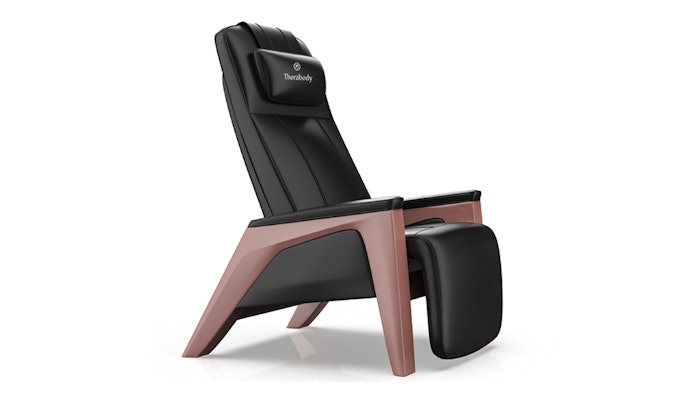 Therabody has acquired sound therapy company So Sound and rebranded it to TheraSound. This new division is focused on creating sound therapy technology and scientifically calibrated content. TheraSound can be integrated into a variety of products, from massage tables to reclining chairs and mattresses. The brand is working with manufacturers to integrate TheraSound hardware into products for spas, resorts, hotels and gyms. 
Related: How Sound Therapy Has Changed Since the Pandemic
Controlled on an app, TheraSound vibroacoustic sound therapy is embedded inside a surface, like furniture or equipment, to transmit sound waves and vibrations through the body. These vibrations resonate with the central nervous system to deeply calm and restore guests both physically and mentally. 
The Therabody Lounger is the first to use TheraSound technology to help shift the user's mind and body into a deep state of relaxation, focus or sleep. The lounger allows people to feel the sound like a musical massage, with rhythmic vibrations pulsating through the body. 
TheraSound will also be partnering with Sunlighten, whose infrared saunas offer an enhanced heat therapy experience.