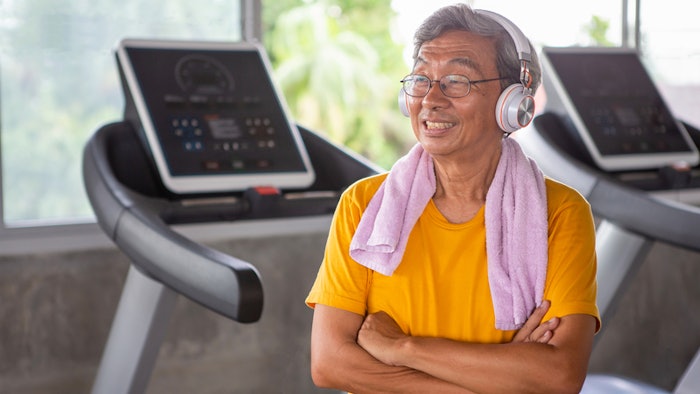 The IHRSA Foundation recently released toolkits so that the fitness industry—including health clubs, gyms and wellness studios—can provide clients with mental health programming and initiatives that fit their individual needs. The fitness industry is uniquely positioned to combat against mental health issues, namely because it's documented that exercise improves a number of mental well-being outcomes, like better mood, happiness and quality of life. 
Along with a list of ways that these businesses can address mental health and well-being, fitness facilities working with IHRSA Foundation resources receive:
Education and awareness about mental health and the benefits of exercise
Evidence on the benefits of exercise for general mental health and well-being and clinical and subclinical mental health conditions
Examples of fitness industry leaders addressing mental health in their facilities, and their advice for other operators
Related: Outdoor Exercise Shown to Improve Mood
"Our mental health and well-being have plummeted globally, and the health and fitness industry has a crucial role to play in reversing this public health crisis," said IHRSA president and CEO Liz Clark. "We encourage everyone to seek help to improve their well-being through movement in a supportive, positive community. With these free resources from the IHRSA Foundation, fitness facilities are able to better assist members and consumers who are struggling with anxiety, depression and loneliness, or who just want to improve their mental wellness."
The IHRSA Foundation toolkits were made possible via a grant from the John W. Brick Mental Health Foundation.