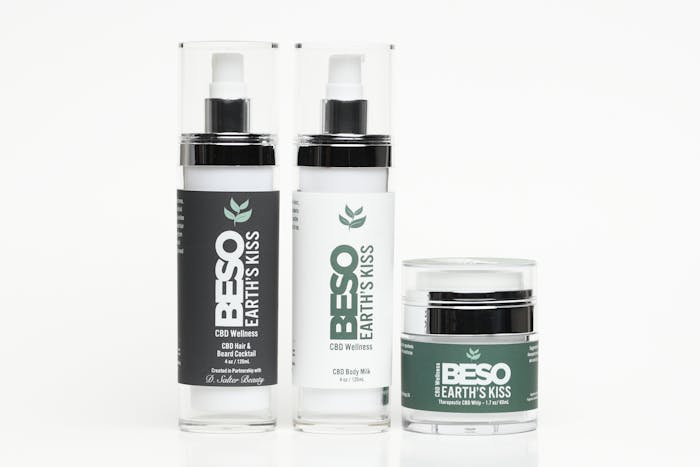 BESO Wellness is now available for professionals on Live Love Spa's wholesale site.
BESO Wellness is a line of organically sourced CBD products. The products are formulated with anti-inflammatory and nourishing ingredients such as turmeric, tea tree, mustard and black seed oils. Other emollients include African shea butter, vitamin E and therapeutic elements such as frankincense and myrrh.
The line contains three products:
Body Whip is designed to deeply penetrate soft tissue, formulated with CBD, shea butter and oils including kukui, grape seed, tea tree, lavender, sandalwood and mustard seed to moisturize the skin.
Body Milk can also be used as a daily facial moisturizer, as it's formulated to therapeutically soothe and smooth, thanks to a blend of oils and vitamin E.
BESO Hair & Beard Cocktail helps relieve common scalp and hair conditions like dandruff, dryness, chemical damage, and itchy scalp. It's also a nourishing beard and hair treatment.
"My clients all have very physical jobs and live with chronic pain," said BESO Wellness founder Megan Blackwell. "I started distilling my own CBD and adding it to the most efficacious combination of humectants and anti-inflammatories I could find. I found many of these ingredients in my global and spiritual travels. Together, they are powerfully functional and enriching to the skin, connective tissue and muscles."