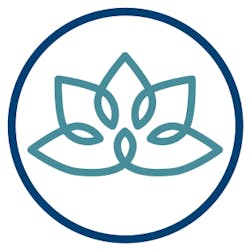 WellSpa 360 is excited to introduce our refreshed Editorial Advisory Board of industry veterans for 2022. You can expect to read high quality educational articles from these spa and wellness experts throughout the year.
Toshiana Baker is the founder of the Network of Multi-Cultural Spa and Wellness Professionals (NMSWP), a community to create a sense of belonging for underrepresented and marginalized spa pros. Baker is a passionate organizational leader, dynamic speaker and bestselling author who has served the spa and beauty industry as a licensed skin care therapist and global educator for nearly 15 years.
Bonnie Campbell is director of marketing and business development for KM Herbals. Campbell has served the KM Herbals team for more than five years, leading in the areas of business and product development, strategy, branding and storytelling. Today, she works to actively further the KM Herbals mission to provide quality self-care to and through community.
Dina Fenili Niekamp brings more than 15 years of hospitality experience to her role as director of brand and marketing at Miraval Resorts. She is responsible for driving consumer awareness for the growing Miraval brand and spearheading the marketing and communications efforts for its three award-winning properties across the country. 
Emma Froelich-Shea, president of Naturopathica Holistic Health, has 20+ years of beauty industry success. She has held positions at Clearasil and L'Oréal USA, among others. Since 2018, Froelich-Shea has led the brand's repositioning and repackaging, and directed more than 27 product launches. She led the opening of Naturopathica's flagship Spa on Madison Avenue, as well as the complete renovation of its original East Hampton spa location.
Amy Gardner is a licensed and oncology trained esthetician, educator and director of education at LightStim, where she has curated the company's educational content for more than 11 years. Having immersed herself in the study of light therapy during this time, Gardner is an internationally sought-after speaker within the skin care, medical and wellness communities.
A lifelong spa-goer and wellness product devotee, Irene Macabante uses her 25+ years of branding and marketing experience to create memorable spa experiences that drive customer loyalty and boost wellness brands' reputation. As founder and CEO of The Citrine Consulting Collective, she ensures that its mission and vision are carried out with integrity, efficiency and transparency.
Amber McBain, vice president of marketing and communications at Éminence Organic Skin Care, is an innovator with more than 15 years of marketing and communications experience. Continuously striving for improvement when it comes to customer experience modeling and brand management, McBain has spearheaded the company's marketing strategy for the most successful product launches in Éminence's history.
Jim Root, director of wellbeing of Enchantment Group and general manager of Mii amo, oversees the wellness programming at Enchantment Group's four properties. Root works to establish each one as a destination for well-being, creates fulfilling guest experiences, and provides strategic direction and oversight of programming. As general manager of Mii amo, he oversees spa programming and property operations while helping to create personalized guest experiences.
Nina Smiley, director of mindfulness programming at Mohonk Mountain House in New Paltz, New York, holds a doctoral degree in psychology from Princeton University. She is the coauthor of The Three Minute Meditator and Mindfulness in Nature, as well as the CD "Mini-Meditations That Will Enhance Your Life." Smiley has studied mindfulness with Jack Kornfield, founder of Spirit Rock Meditation Center, and Sharon Salzberg, cofounder of Insight Meditation Society, among others. 
Deirdre Strunk is the vice president of Canyon Ranch Spa, Fitness and Beauty, heading up these divisions across the Canyon Ranch brand. Strunk, a licensed massage therapist, esthetician, yoga instructor and group fitness instructor, has more than 20 years of experience in the industry. She currently serves as a board member of the Las Vegas Spa Association, and as vice chair on the board for the Nevada State Board of Massage Therapy.
Shylesh Subramanya is an Ayurvedic doctor and director of The Spa & Ayurvedic Retreat at Four Seasons Resorts Maldives at Landaa Giraavaru. He is a lifelong scholar of nature, lifestyles and culture, having come from a family of healers. Dr. Subramanya's motto is "Health and happiness," and he aims to help others find both in natural, holistic ways.