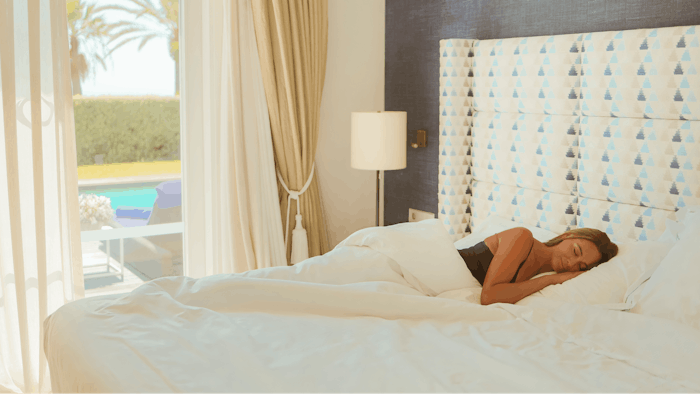 Courtesy of Puente Romano Beach Resort
The Puente Romano Beach Resort has partnered with HOGO to to provide great sleep to its guests. The HOGO resting system defends the body from electromagnetic pollution to improve health. It creates an environment for the body to regenerate naturally during sleep, increasing the production of melatonin and improving circulation. 
The resort's Villa La Pereza has been transformed to provide personalized experiences, with its own heated pool, sunroom, fitness equipment, terrace, lounge and garden. Now, guests can also enjoy the HOGO resting system, a consultation with a professional sleep coach, access to an in-room sleep series and other experiences such as a Six Senses massage, dinner at Sea Grill and an energy-boosting breakfast at El Chiringutio.
Each system at Villa La Pereza is customizable and can be regulated according to weight and spinal curve. Made from coconut fiber and 100% natural materials, the resting system is also surrounded with a graphite and silver mesh connected to the ground, helping the body to eliminate electromagnetic pollution.