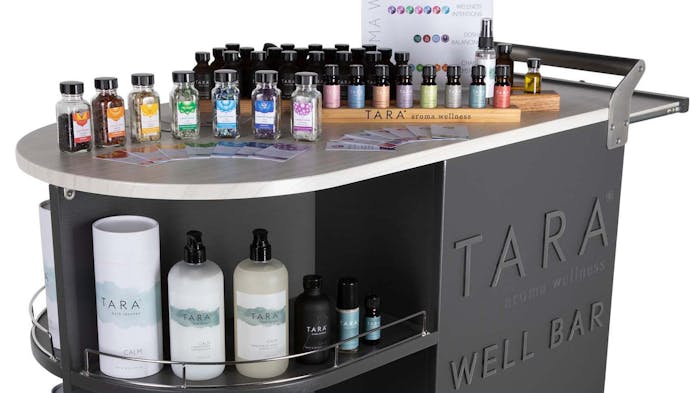 Courtesy of TARA Spa Therapy
TARA Spa Therapy has launched the TARA WELL BAR, a stylish and smart mobile caddy that offers "grab and go" self-care products. TARA Spa Therapy is renowned for its therapeutic products used by spa and wellness professionals in world-class spas.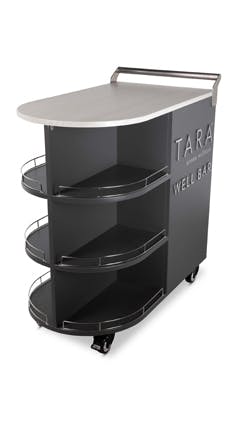 Courtesy of TARA Spa Therapy
The TARA Well Bar doubles as a point-of-purchase kiosk where clients can also enjoy engaging activities, like creating their own aromatherapy blends to take home. 
The Tara Spa Therapy WELL BAR is 20″ wide x 36″ long and 36″ high, with six retail shelves for display, lockable drawers, locking wheels and a spacious countertop.
The TARA Well Bar gives hotel and resort guests easy access to eight collections of organic, holistic bath and body products to use in daily home spa rituals. 
"Now, more than ever before, maintaining and sustaining vital well-being is essential. Wellness lifestyle programs and self-care rituals must be at the core of our daily practice. And Tara Spa Therapy guides users on this path," says Tara Grodjesk, founder and president of TARA Spa Therapy. "The stunning, new TARA WELL BAR expands the possibilities for spas, hotels and resort properties."
For more information, contact info@taraspa.com.