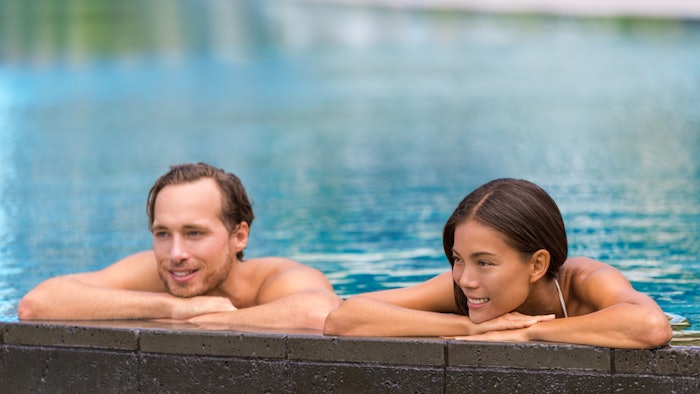 Travel wellness company Finelle has introduced an online curriculum for spa owners and estheticians  looking for ways to boost their retail and service sales all year long. Launched during IECSC Chicago on Sept. 11-13, 2021, the curriculum is geared toward professionals working in spa resorts where travelers expect extra skin care and wellness support.
The main goal is to help these businesses increase sales and profits by way of nontraditional selling techniques and support for traveling clients. These spa-goers are the ones who need extra help to look and feel their best before, during and after travel; in this way, spas can support their increased confidence, productivity and success. 
The virtual course covers four modules:
Understanding Travel Wellness to sell more and faster
Rediscovering your client database to identify your traveling consumers
Updating your intake form to understand your clients' travel patterns
Creating your first travel bundled package geared towards travelers
Professionals can also benefit from Finelle's ready-to-use templates, including client surveys and intake forms. 
"The need has always been there, but with COVID-19 leaving spa salons of all sizes scrambling to protect both their people and their profits, they're finding themselves without new training resources and ideas to help them sell the right way, and quickly," says Edyta Satchell, travel industry executive and owner of Finelle. "That's where I can assist with my decades of travel management experience as well as certifications in health and wellness. I have a unique combination of skills in both areas that I'm thrilled to be able to put to use for so many in need."
About Finelle: Finelle provides resources, guidance and empowerment to help women achieve beauty, confidence, productivity and success during travel. Finelle also provides resources for spa and salon owners professionals who are looking for new ways to boost their revenue by tapping into traveling consumers.