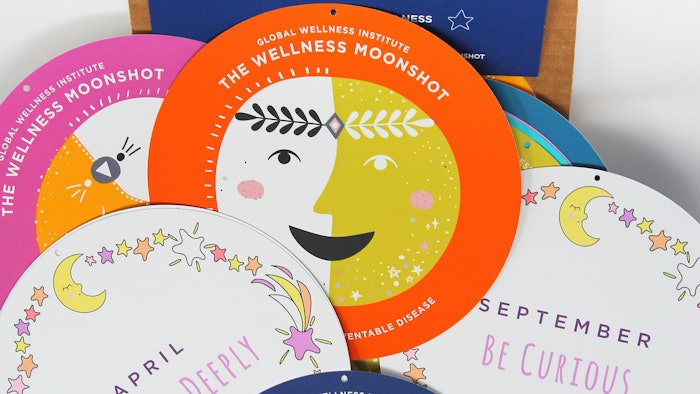 Courtesy of Global Wellness Institute
The Global Wellness Institute (GWI) has launched a program that helps educators introduce young school kids to the importance and practice of physical and mental wellness.
GWI is the leading research organization for the global wellness industry.
This program is a direct result of the pandemic, as children are returning to school.
"As children return to school, all the discussion is about the severe learning setbacks (and catch-up needed) after a year of remote learning, but we feel that it's equally critical to bring new wellness practices into the classroom after this difficult time," said Susie Ellis, GWI chairman and CEO. "But it can be hard for teachers to tackle that, so we created a striking visual calendar and simple program that identifies an impactful practice every month—and learning how to breathe deeply or show kindness can be woven into every day."
The program revolves around The Children's Wellness Moonshot Calendar, a hanging mobile to be displayed in classrooms that gives twelve monthly wellness themes for teachers and kids to explore.
The calendar concept and design was created by Jessica Jesse, CEO and creative director of BuDhaGirl LLC, and former member of GWI's Board of Advisors. 
"I'm so happy that the GWI is now launching the Children's Wellness Moonshot Calendar, because it's a perfect opportunity to plant the seeds of wellness for future generations," said Jesse. "I'm thrilled that my original design of a mobile calendar is being used, as I think it will captivate children and make them want to interact through beauty and whimsy."