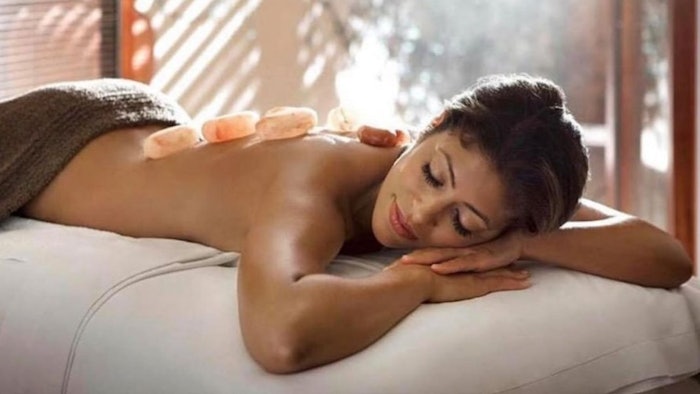 Courtesy of @saltability
UK-based spa distributor Ellisons has expanded access to Saltability's Himalayan salt stone massage training for massage therapists by launching online video training content. Ellisons training courses are accredited by the International Practitioners of Holistic Medicine (IPHM).
The Saltability Himalayan salt stone massage is an environmentally friendly wellness offering that can be added to treatment menus. Ellisons' massage kit contains 20 salt stones (mined from the Himalayas in Pakistan, using socially and environmentally responsible manufacturing processes), a bamboo warming tray, heat mat and a 100% natural disinfectant spray. 
The treatment uses warm Himalayan salt stones containing 84 naturally occurring minerals and elements that stimulate circulation, improve sleep, reduce inflammation and calm the nervous system. In addition to full body massage use, the salt stones may be placed on the hands and feet during manicures and pedicures for a grounding effect and added value for these clients.