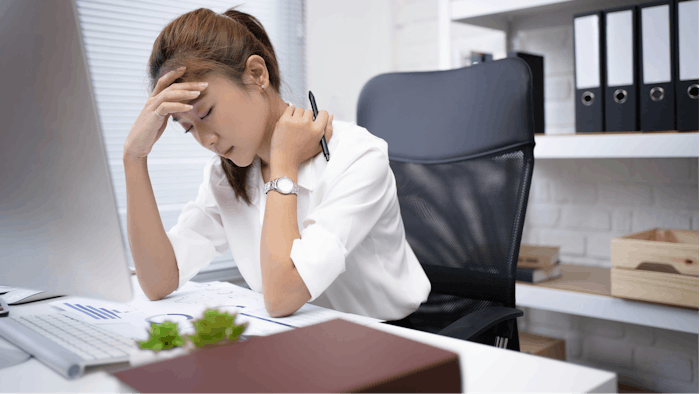 According to survey data released by Headspace for Work, employees are more stressed and burned out by work today than they were at the start of the pandemic! The survey collected answers from over 5,000 working adults, in the US, UK, France, Germany and Australia, and included workers from industries including health care, education, retail, telecom, tech, finance and manufacturing—all of whom reported work stress, burnout and work-life balance as greater concerns this year.
Burnout, which the World Health Organization (WHO) says is caused by chronic stress, is notably up 10% in the US (8% higher globally). It's clear that ongoing stress is taking a toll on workers everywhere. With so much concern about mental and physical wellness, spas will be uniquely positioned to meet this need as burnout continues to rise. 
Along with flexibility and work-from-home options, people now rank mental health benefits among their top three perks when considering a new job. Other key findings in the Headspace for Work 2021 Mental Health Trends Report, "Rising Work Stress and Burnout," include:
Employees' use of mental health solutions is up 8.5%, increasing from 59% in 2020 to 64% in 2021.
Three in four people say mental health solutions should be backed by science.
Fewer employers are providing mental health solutions to employees (-13%), even though more than half of all employees believe employer-provided mental health solutions are essential benefits.
Financial worries (47%) and work-life balance (38%) remain top sources of stress, followed by work-related stress at 36%. Fewer people cited health or politics as sources of stress, which fell 18% and 41%, respectively.
While overall stress fell slightly this year, women (58%) remain more stressed than men (46%), reporting being stressed or extremely stressed.