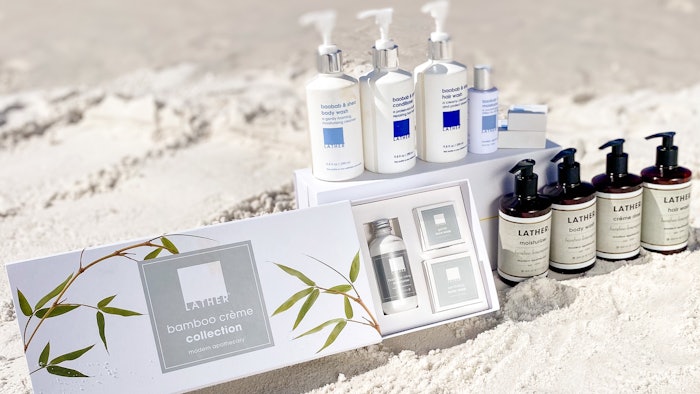 Courtesy of Sandestin Golf and Beach Resort
Sandestin Golf and Beach Resort, Cottage Rental Agency and Hotel Effie have added LATHER to their in-room amenities. LATHER creates body, face hair and wellness products  made from natural ingredients and pure essential oils.
The partnership will allow these properties to display LATHER's bath and spa collections in guestrooms and vacation rentals. 
Sandestin Golf and Beach Resort will feature the LATHER Bamboo Lemongrass collection to help guests reset, revive and re-center. Lemongrass essential oils uplift, while the bamboo extract soothes and protects. 
Hotel Effie will feature LATHER's Baobab & Shea collection, designed to nourish and restore. Guests can immerse their hair and skin in the refreshing aromas of ginger, citrus and herbs as they prepare for a day of discovery. A portion of the proceeds from this collection is donated to Baobab Guardian Programs in Africa. 
Cottage Rental Agency will feature LATHER's Bamboo Crème Collection in each of its luxury homes and cottages. The Bamboo Crème Collection features a delicate blend of mandarin and lavender for an elevated  and renewing experience.  
"We could not be more excited to partner with LATHER for our in-room amenities, as well as a spa partner at Hotel Effie," said Sara Becnel, VP of development and general manager of Sandestin Golf and Beach Resort. "In the search for the perfect partner, it was important that we found a company whose products were free of synthetic fragrances and colors, as well as paraben, sulfate and cruelty free. LATHER checked all of those boxes, in addition to providing a product that is luxurious but not pretentious."