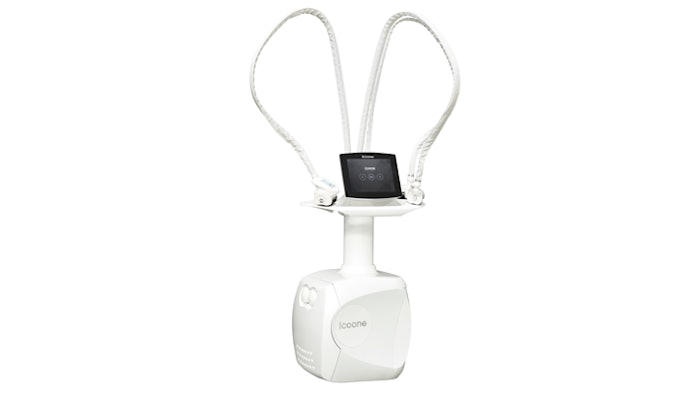 Cryo Generation is now the exclusive North American distributor of Icoone, a device for cellulite reduction and body remodeling, rejuvenating and toning aging tissue, and optimizing lymphatic drainage.
The upgraded Icoone features Roboderm, a patented noninvasive technology that combines independent motorized microstimulators with LED and laser that stimulates connective tissue to treat skin blemishes and other flaws. In addition, the device can lift, massage and stimulate connective tissue to minimize the appearance of cellulite and stretch marks while draining excess fluids and firming skin. It can also be used on the face, neck, cleavage, outline of face, eyes, lips, expression lines and deep wrinkles.
An operator can address each client by simultaneously employing both hands which expedites the session, and treatments can be performed daily to accelerate results.