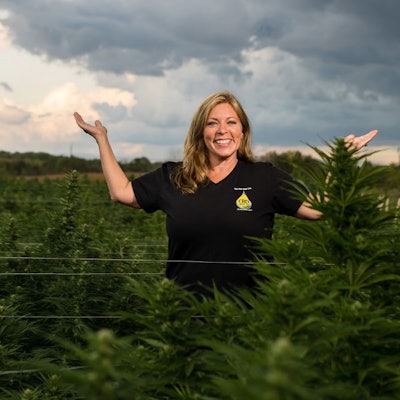 Woman-owned and locally operated CBD Best Oil has expanded into Rochester, New York, with a brand-new company headquarters and second retail location. Owner and Rochester native, Glenna Colaprete-Hudson, has been recognized the brand's CBD and essential oil products, which have been endorsed by Kevin Harrington of Shark Tank and featured in DAYSPA, Buffalo Spree, Rochester Women Online and more. The full product line is now available for spa wholesale and at more than 25 retail locations nationwide.
Colaprete-Hudson sources the CBD in every product—from salves to tinctures—from organic hemp farms, including her own Rochester-based farm and one in Colorado. All CBD Best Oil products are pesticide free and third-party tested, with lab reports for each batch of product available at cbdbestoil.com. The 40+ product range is especially popular among spas, who use the various beauty creams in facial treatments for their antioxidant and anti-inflammatory properties.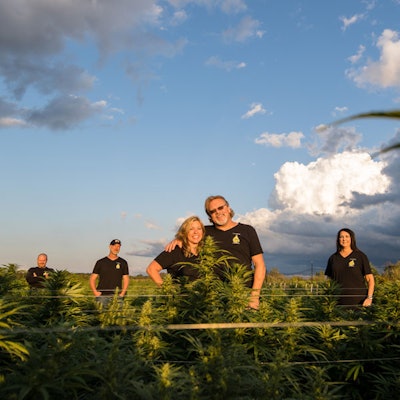 "The enthusiasm for the products has been incredible: We have doctors, professional athletes and spas telling us how much they really love the products. We pride ourselves on being part of the larger movement in the U.S. to incorporate CBD and other plant oils into healing and continue to find innovative ways to help people and pets take advantage of their health benefits," says Colaprete-Hudson. "What sets CBD Best Oil apart is our use of CBD in combination with other natural soothing ingredients to give our products the maximum effect and make them enjoyable to use. I've been using and developing CBD Best Oil products for the last 4 years, and I'm so excited to have our CBD more readily available."
The brand regular posts information on CBD, essential oils and other offerings as a resource for people to learn about CBD and how it may benefit them, and each retail location is staffed by trained employees who can help customers understand the products in depth and decide what is best for their needs.
Learn more at cbdbestoil.com and follow @CBDBestOill on social media to stay up to date on the brand's latest offerings.