Our panel of professionals also discuss social media, service and product trends. 
One thing's clear: Social media has entered the spa world and is here to stay—along with online reviews, internet booking and smartphone shopping. At the same time, spas' widespread emphasis on mindfulness has grown in line with the holistic pursuit of stress management.
Such shifts leave spa pros with major decisions to make as they move forward. Should services reflect high-tech operations or embrace ancient wellness traditions? Do you encourage guests to post Facebook updates while they're still at the spa, or to unplug completely during their precious "me time"? As you navigate these complex waters, can you and your clients find a happy medium?
To get a handle on these and other burning questions, DAYSPA orchestrated a roundtable- style discussion with seasoned veterans who've seen the industry through countless trends, both passing and game-changing. Behold, expert insights into the developments, clients and challenges that await us in 2017!
Tell us about this year's biggest service trends.
Julie Panky (managing partner, JMPankey Partners): Cryotherapy, Himalayan salt therapy and ayurveda are growing, but moreover, we'll see a greater focus on customization and personal connection. The consumer is ever savvier—beautiful facilities and elaborate menus alone won't woo them.
Beth McGroarty (director of research and PR, Global Wellness Institute): What's driving trends is today's state of unprecedented stress: being connected 24/7, the lack of boundaries between work and life, and the fact that by 2030, 80% of the human population will live in urban, nature- deprived areas. Spas need to position themselves as oases of unplugged human connection, and bring nature into the spa and people out into nature. Accompanying this is an almost anthropological quest for meaning and authenticity, whether in the form of Turkish hammams or spa owners growing their own herbs and performing treatments in gardens.
Lisa Starr (business consultant and educator, Wynne Business): Today's clients are seeking solutions for better sleep, stress management, proper nutrition and genuine self care.
Jeremy McCarthy (group director of spa, Mandarin Oriental): We'll see treatments developed around the idea of increased mindfulness and contemplation. For instance, we've begun offering a 'Silent Night' retreat during the holidays, wherein guests can experience their treatments in silence—no music, and no questions or advice from the therapist.
Dori Soukup (founder and CEO, InSPAration Management): We'll also see more high-tech medspa treatments to aid in graceful aging—think injectables, CoolSculpting and even vaginal rejuvenation.
Todd Shaw (chairman, ISPA): Massage therapists will be pre- assessing clients' movement patterns to provide the most beneficial services— which will play an important role in sports performance and pain management.
Dawn Nooney (owner/esthetician, renew.calm spa in West Springfield, MA): In a recent poll, our clients said they wanted reiki, nutritional counseling, noninvasive body contouring, Botox, lash extensions and brow services. These may not be new trends, but they're growing in popularity. Spa parties are big too—many bachelorettes don't want to go drinking; they want to relax at the spa.
What about product and ingredient trends?
Pankey: Peptides, hyaluronic acid and vitamin C are the trifecta of popular ingredients, and handheld devices have become huge, both in spa and at home.
Nooney: A growing number of women are more concerned about hyperpigmentation than lines and wrinkles—thirtysomethings are asking about melasma and pigmentation. Also continuing to trend are peptides, plant- based ingredients (such as phytosterols) and mineral cosmetics, and we're increasingly seeing prebiotics—which feed our good bacteria and counter inflammation from products that wipe out all bacteria—in skin care.
McGroarty: It's all about beauty from the inside out—superfoods, supplements, juicing, meditation—and clean beauty, i.e., nontoxic products. People don't want to put anything on their body that they wouldn't eat.
What's the biggest challenge faced by spas as we head into 2017?
Shaw: A major issue is being able to attract highly trained and sophisticated staffers who embrace the lifestyles that support their professional advice.
McGroarty: We're in the 'gig economy,' the 'Uber economy'—spa owners don't always realize their therapists' careers are much bigger than just working at their spa.
Starr: Everyone has two or three jobs, and it's becoming difficult to staff up on a consistent basis. We're seeing even high- quality therapists and managers cycle through in a matter of months.
McCarthy: 'Wellness everywhere' is a worldwide macro-trend that's bringing other industries into the wellness realm. Hospitals, hotels and airports are all becoming more spa-like, meaning that spas have to maintain their head start and continue to differentiate themselves.
Shaw: Also, love it or hate it, we're in the #SelfieGeneration. As a result, beauty trends are instantaneously crisscrossing the world, so we have to make sure we stay on top of them. Today's spa-goers are extremely savvy!
Nooney: Competing with medical establishments. You want to offer the latest services and technologies, but have to be careful about what your license allows—it's not always clear-cut.
Soukup: Guidelines as to who can perform which treatments are vague and vary from state to state. In some locations an esthetician can give injections, but in others, it needs to be a medical director. Physicians are opening medical spas, so day spas need to be careful because these doctors have the money to invest in marketing and innovative technologies.
Nooney: Retail is another challenge, because products are widely available online. We've had to offer free shipping and return options, and increasingly competitive pricing. I recommend retailing private-label products—clients think they can't go anywhere else for them!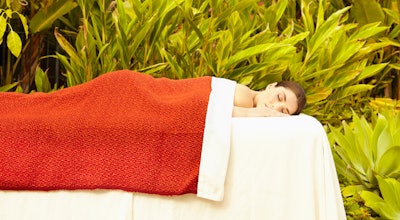 How will the internet and social media play into 2017 spa operations?
McCarthy: Many spas pride themselves on being 'high touch' rather than 'high tech,' but we have to engage our guests using social media and online booking capabilities or we'll lose relevance.
Starr: Eight out of ten consumers check online reviews before making an appointment or purchase, so it's important to budget for a sales and marketing person who can post on social media, monitor and respond to reviews, update your website and handle e-blasts.
McGroarty: Now that everything's moving so fast, day spas are using mobile marketing apps to locate people and send out deals in real time. To fill massage tables, you can send a push notification: Come in the next two hours for 35% off!
Shaw: Online booking and mobile apps mean guests will leave digital footprints, affording spas enhanced data for targeted promotions and individualized messaging.
Nooney: Social media takes time, but it helps us determine what clients want to see, keeps them connected to us and allows us to stay ahead of our competition! It's crucial to target various demographics—Facebook for the 35-65 set and Instagram for younger people. But you have to send an email blast or a direct-mail postcard once in a while, put up signage and invest in some traditional advertising too; studies have shown that consumers have to see a message in three spaces before it even registers.
Soukup: You can't put all your eggs in the social media basket. Nowadays, videos bring tremendous exposure—and text message marketing is key too!
How do you strike the right balance between being a tech-savvy spa and helping clients disconnect?
Pankey: We need to encourage clients to book their appointments online, but once they walk in the door, dial that down and educate them on how to balance work/life and tech/life.
Starr: I believe wifi in reception and retail areas is fine, but beyond that, spas should be a no-fly zone. Keep in mind, signage that encourages unplugging in a subtle, humorous way is more effective than the 'No Cell Phones!' approach.
McGroarty: As media and tech become increasingly overwhelming, people are hungrier for a place where they can go to avoid ugly news and constant updates. That's why they're seeking off- the-grid places—rustic treehouse lodges, say, where the luxury factor is raw nature and there's no electricity!
McCarthy: We're working with the Mayo Clinic to launch a digital detox initiative—we'll be encouraging clients to unplug, offering mindfulness activities in relaxation areas such as journaling and coloring, and promoting treatments designed to alleviate the stresses of excessive technology use.
Nooney: I gently remind clients that technology shouldn't be monopolizing their lives—that they should disconnect well before they go to sleep and engage in a moment of meditation or gratitude when waking.
Soukup: It can be tough, though; some people don't want to disconnect, and insisting they unplug at the spa might stress them out more.
What does the spa pro of the future look like?
Starr: They're part-time workers who juggle multiple jobs—massage therapists who make jewelry, or estheticians who DJ and sell real estate on the weekends! Someone who can commit to three or more shifts per week is now a bonus, rather than the norm.
McGroarty: The great ones are more in control of their own business destinies than ever before, because they can be associated with a spa and also have their own practices. Additionally, we're seeing more well-rounded wellness practitioners—therapists who also study yoga and homeopathy, for instance.
Pankey: People are following their passions, 'living their bliss' and striving for second careers in the spa field.
Nooney: Pros are also looking for positions with more stable incomes— therapists seek work at high-traffic Massage Envy-type chains, and estheticians seek medspas where they typically work on salaries rather than straight commission.
Who is the spa client of 2017?
Pankey: It's millennials, and they're ideal spa-goers. It's a generation that's technology-driven, mobile-ready, looking for immediate gratification, and wanting to feel valued, to savor authentic experiences and adventures.
Nooney: I don't know how they afford it, but I'm seeing more teen and college- age clients—getting spa services is like getting a haircut now.
Shaw: Younger generations are being exposed to spa, meaning we'll need to create atmospheres to attract families, and develop therapies and experiences for all stages of life.
McGroarty: The 'mainstreamification' of spa culture means it's not just a rich woman—it looks more like the average person on the street… and is a desperately stressed client.
Starr: It's everyone! However, you must maintain strong branding and identity— don't try to cater to every segment.
McCarthy: It's anyone who needs time and space for increasingly scarce needs: quiet contemplation and human touch.