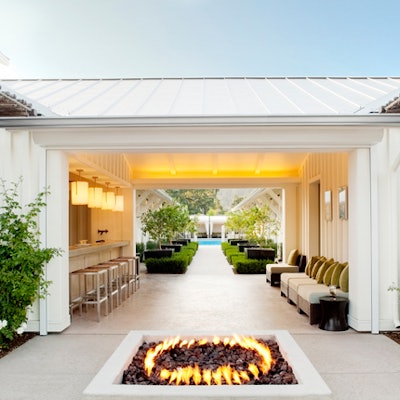 Learn how 5 spas are celebrating World Wellness Day:
Westin Grand Cayman & Global Wellness Day
Sitting on the widest stretch of the #1 ranked beach in the world by U.S. News Travel on the western shore of Grand Cayman, The Westin Grand Cayman Seven Mile Beach Resort & Spa is celebrating Global Wellness Day by inspiring guests to live well and motivating them to adopt a healthy mindset that they can take home with them after their vacation. This year, the resort is offering a variety of complimentary wellness activities and experiences, including a Core Strengthen & Stretching Class to promote physical fitness and a Yoga and Meditation Class to instruct individuals on how to improve the quality of their sleep. The resort will also provide instructional sessions on the health benefits of incorporating more plant-based whole foods in diets and the importance and impact of sleeping and skin care. These activities will be complimented by free healthy juices featuring local ingredients and a sampling of vegan organic foods from two well-known restaurants on the island, Vivo and Saucha. The resort will also be spreading good will by partnering with the Humane Society of the Cayman Islands, visiting the animal shelter to dog walks, give baths, and enjoy play-time with the animals. This summer, Westin Grand Cayman is offering families significant savings with the Stay 6, Pay 4 promotion. Book now through December 9th for stays through December 19th (rates start at $220 per room per night, excluding tax, service charges and fees).
Carillon Miami Beach
Home to the most expansive luxury spa in South Florida, The Spa at Carillon at Carillon Miami Beach is planning to offer a community-wide event focused on two of the manifestos of Global Wellness Day – walking for an hour and doing a good deed. The event will begin with sunrise meditation on the beach, followed by a one-hour beach walk led by one of the Fitness Center's world-class instructors. As the beach walk happens, everyone will be encouraged to pick up trash. This will be open to the community as well as hotel guests, Carillon residents and employees.

Solage Calistoga, Napa Valley
Located in serene Calistoga in the northern portion of Napa Valley, Spa Solage at Solage Calistoga is offeringcomplimentary Global Wellness Day offerings to all travelers visiting on June 11. Guests can enjoy a Guided Awareness Meditation and Movement session with the resort's Dr. Tim Carl, or Aqua Yoga in the resort's geothermal mineral pool. There will also be a Workout Around the World class, Wellness Strategies for Everyday Living with a holistic health counselor and a Cleanse 101 seminar, teaching guests how cleanses work and how it may be helpful for you. In addition to these complimentary services, all wellness-related items in the Spa shop will be 20% off.
Eden Roc at Cap Cana
In celebration of Global Wellness Day, from June 15 – October 31, 2016, those seeking revitalization can enjoy an exclusive and impeccable retreat to Eden Roc at Cap Cana in the Dominican Republic. The five-star Relais & Chateaux property'sVitality Package includes daily yoga, a healthy cooking class, 50-minute Lymphatic Drainage Massage with bottle of Champagne, as well as access to the Eden Roc Beach Club, half-board meal plan, luxury accommodations and round-trip airport transportation. Rates start at $955/night, minimum four-night stay required.
Sunrise Springs Resort
The recently opened Sunrise Springs Resort: A Wellness Oasis blends Eastern and Western therapeutic practices and Native American teachings in a sacred, 70-acre natural springs sanctuary. The resort is doing its part this Global Wellness Day with multiple initiatives listed below:
Saturday June 11 – Global Wellness Day
· Pocket Cards – Sunrise Springs will create pocket cards to give out to guests that list the 7 steps of the Global Wellness Day Manifesto which are as follows – Walk for an hour, drink more water, do not use plastic bottles, eat organic foods, do a good deed, have a family dinner, and sleep at 10:00pm. These are all great daily goals that guests can engage in not just on June 11 but every day.
· Fitness on the Road – Travel can keep guests from the formal aspect of a workout. Guest will have the opportunity to learn stretches and strength exercises to use on the road to relieve tension and support our body as we sit for long periods on planes and in meetings. Functional movement skills are key to physical health. Each participant will receive a piece of resistance tubing.
· Being In Nature – Guests are invited to slow down and immerse themselves in the beauty of nature at Sunrise Springs. Nature bathing is a meditative practice that reduces stress and encourages grounding. Guests will share their thoughts and experiences in their journal to deepen the experience.
· Mindfulness Books – Each guest will receive a 2nd Mindfulness book with a note on June 10th explaining Global Wellness Day and that this gift is to give forward the book to someone to enhance their health.
· Daily Groove for a Vibrant Body & Mind – Guests will learn and discuss techniques and habits for daily use to improve physical, mental, and emotional health. From centering techniques to simple movements and lifestyle upgrades.
· Smoothie Demo – Staff will be invited to a session in Sages to learn how to make and taste smoothies.
[Image courtesy of Hawk PR]