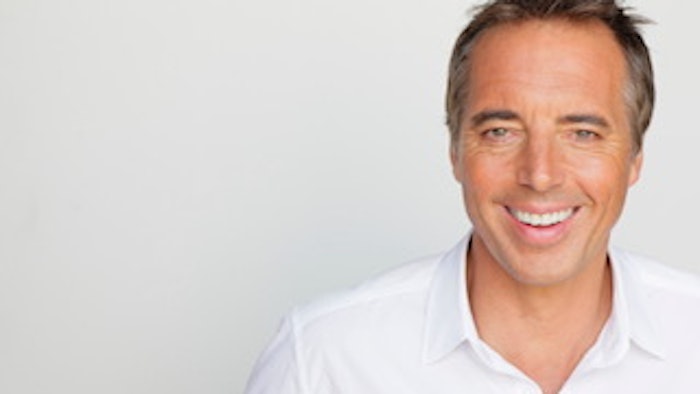 Photo courtesy of GWS.
The Global Wellness Summit (GWS) has announced that Dan Buettner, discoverer of Blue Zones, will keynote at the Summit taking place in Tel Aviv, Israel, from Oct. 31 to Nov. 3, 2022.  
Dan Buettner is an explorer, a National Geographic Fellow, an award-winning journalist and producer, and the author of four bestsellers. He has researched Blue Zone communities, which are the five locations around the world where people live longer and healthier, since 2004 to understand what keeps people thriving at age 100. Buettner discovered that these communities' holistic ecosystems encourage people to get daily movement, eat a plant-based diet, have strong social connections and feel a sense of purpose. 
Related: Global Wellness Summit 2022 Changes Dates
At the Global Wellness Summit, Buettner will present his latest research on diet's impact on longevity, based on what the world's longest-lived people eat. He will share insights from Blue Zones American Kitchen, which shares the regions and cultures that have shaped American's healthiest food landscapes. Buettner will also explore how a restoration of these specific, traditional healthy eating subcultures around the world could save trillions of dollars a year in healthcare costs.
"Dan wowed delegates at the 2018 Summit and we're thrilled to have him share his latest research this year. His work on how total environment and culture are the lynchpins of longevity is increasingly changing the way the world thinks about health, wellness, prevention and aging. And it's also having a growing impact on public policy, wellness community design, and longevity science, all big topics at this year's conference," said Susie Ellis, GWS chair and CEO.
The quality and length of human lifespans will be a key focus at GWS 2022. Buettner will join medical experts including Shai Efrati, M.D., who is pioneering medical hyperbaric oxygen treatments o reverse the biology of aging; and Tzipora Strauss, M.D., who is co-leading a longevity medicine research center at Sheba University in Israel.