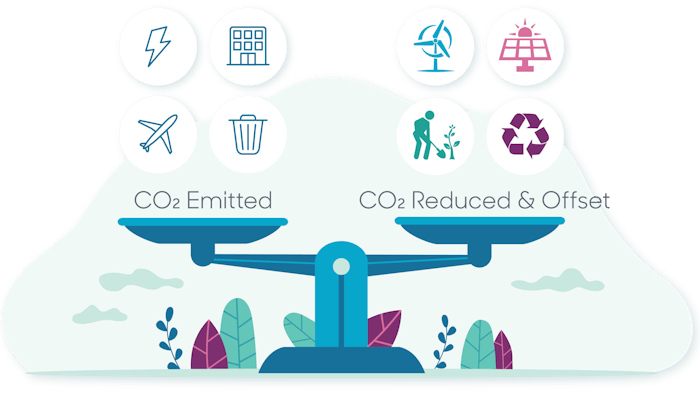 Natural Products Expo East is officially going carbon neutral. Natural Products Expo East will take place in Philadelphia on Sept. 28 - Oct. 1, 2022. 
The event is pushing for further sustainability and environmental protection with its New Hope Network Sustainability Program. Pursuing the Carbon Neutral Certification is the next phase of this expansive program.
The current program includes:
Offsetting water/electricity usage for venues and host hotels
A partnership with Teracycle to recycle wall and railing clings and PPP
Lowering paper use and a transition to digital offerings
Donating food to charity partner Second Harvest (to date, the organization has donated over 171,000 pounds of food)
Expo East is pursuing the Carbon Neutral Event Certification by continuing to reduce greenhouse gas emissions and compensating for the remaining carbon emissions emitted by travel, hotel says, energy use and waste. It will do this through the purchase of high-quality ICROA-approved carbon offsets. 
Events reach the Carbon Neutral Event Certification by demonstrating carbon neutrality in line with the Carbon Neutral Protocol. The certification is administered by Climate Impact Partners, and helps to deliver clean, conclusive and transparent carbon neutral programs. The carbon footprint of the events is also verified by a third-party company Bureau Veritas.