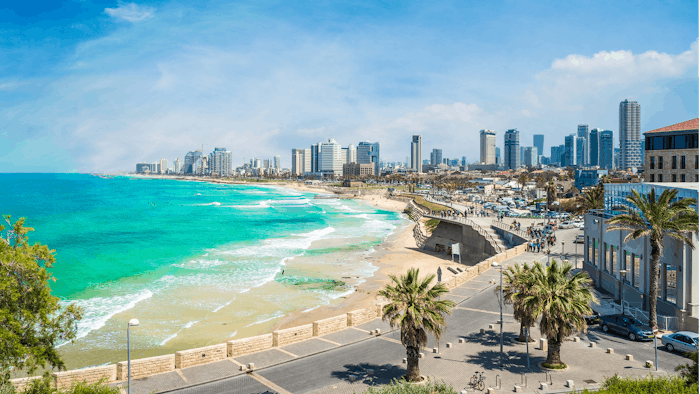 In anticipation of the 2022 Global Wellness Summit (GWS), taking place at the Hilton Tel Aviv in Israel from October 31-November 2, 2022, the Global Wellness Summit has announced nine unique pre- and post-Summit experiences, exclusively for delegates.
The experiences are curated for GWS delegates by Tova Wald, a leader in luxury travel. Delegates can choose from are full-day tours to visit must-see historical Israeli destinations. The experiences will take place October 28-29, 2022 (prior to the conference) or on November 3, 2022 (after the conference closes). 
Nine Transformative Pre- and Post-Summit Experiences:
Be a Tel-Avivien for a Day (Oct 28)
Day Trip to the Dead Sea & Masada (Oct 28 or Nov 3)
A Bucket List "Must": Day Trip to Historic Jerusalem (Oct 28 or Nov 3)
Helicopter Highlights: Tel Aviv, Ramon Crater, Dead Sea, Jerusalem & Galilee (Oct 28 or Nov 3)
Tel Aviv Behind The Scenes of Young Fashion Brands (Oct 28 or Nov 3)
Tel Aviv Urban Art & Graffiti Tour (Oct 28 or Nov 3)
Tel Aviv's White City–A Bauhaus Architecture Walking Tour (Oct 28 or Nov 3)
Tel Aviv Start-Up Nation Tour (Oct 28 or Nov 3)
Exclusive Trip to Ancient Petra & Jordan (Oct 27-29 & Nov 3-5)
"These fascinating excursions around Tel Aviv, greater Israel and Jordan are just one part of what is shaping up to be the most exciting Summit to date," said Nancy Davis, chief creative officer and executive director of GWS. "With the world finally opening up, and health and wellness being reimagined in a post-pandemic world, it's the perfect time to bring the Summit to the incredibly innovative and culturally diverse city of Tel Aviv."
Registration for the 2022 Global Wellness Summit is now open.