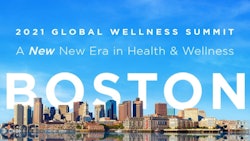 Courtesy of Global Wellness Summit
The Global Wellness Summit (GWS) has announced its key topics for this year's Summit, taking place in Boston from November 30-December 3, 2021. GWS will focus on future disruptions in mental health and wellness—and how neuroscientific research is contributing to new approaches for addressing the global mental wellness crisis.
The conference will include presentations from industry leaders, including:
Dr. Richie Davidson, professor at the University of Wisconsin-Madison, who will present about the connections between the latest neuroscience  and emotional well-being.
Dr. Rebecca Robbins of Harvard Medical School, who will present new research on sleep and human performance. 
Dr. Hanna Poikonen, neuroscience researcher at ETH Zurich, presenting a keynote about how the connection between embodiment and cognition, movement and the mind, will change how we approach mental wellness.
Freddie Moross, of music-for-wellbeing brand Myndstream, will deliver a keynote (with a live musical performance) about how young generations are embracing experiments that use music as medicine for the mind.
"The demand for 'more mental wellness solutions' was really driving the wellness market pre-pandemic, and then COVID-19 took its terrible toll on the world's mental health. A new report in The Lancet shows major depression and severe anxiety have increased nearly 30% globally," said Susie Ellis, chair and CEO of GWS. "With such a dire need for more accessible and evidence-based mental health and wellness solutions, we felt it was crucial to bring together scientists and innovators that are now trailblazing that future."