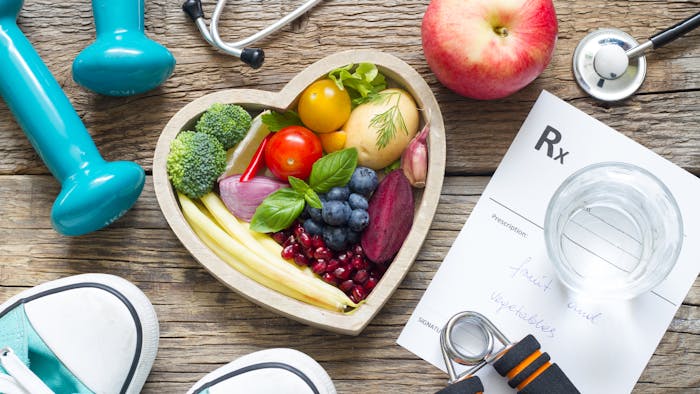 The WellSpa 360 Expo virtual event is designed to bring you sessions that will provide you with the tools and education that will help you boost your profits and bridge your spa's wellness gaps. One pillar of education that WellSpa 360 and the virtual WellSpa 360 Expo will be focusing on is physical wellness, which has a wide span of offerings, from nutrition to body care to fitness. We rounded up some classes that put a heavy focus on physical wellness and why you should consider adding them to your programming.
Related: 3 Brightening Ingredients for Glowing Skin
Mytecia R Myles, founder of Supernatural Success and KOR Aesthetics International, Tuesday Sept. 21, 2021 at 9:30 - 9:55 am
Join Myles as she discusses nutritional wellness and how pros can cultivate it for themselves and their clients. Myles will cover how to influence key audiences, clients and customers by cultivating professional well-being and how to identify nutritional wellness strengths, weaknesses, opportunities and threats to vitality as a spa professional post Covid-19.
Attendees will also learn how to identify and eliminate internal and external toxicity while gaining practical techniques on how to authentically cultivate professional longevity. This class will help you plan for success using Herbal Nutrition and self-preservation strategies.
Related: Infection Prevention: Keeping Your Spa Safe Post Covid
Refining the Fitness Experience
Paige Costello, manager of spa & hospitality at Hyperice, Tuesday Sept. 21, 2021 at 5:00 - 5:30 pm
Costello will take attendees through fitness recovery, a popular trend that can take many different forms. This session will cover fitness recovery options available to wellness businesses and help attendees think outside the box when it comes to this area, including contact-free, in-room and group classes that keep clients' health top of mind. Costello covers cost effective ways to elevate your fitness center, recovery concepts, recovery classes and self-service recovery programming, in room and rental services for fitness outside of the fitness center.
Related: 4 Ways to Focus on Mental Wellness
Diana M. Drake, board certified traditional naturopath, licensed esthetician, owner of DMD Natural Medicine Clinic, creator of Skin Naturopathics, Wednesday September 22, 2021 at 11:30 - 11:55 am
The goal of Skin Naturopathics is to balance skin conditions at the root cause, in a holistic and natural manner. The brand even claims that "if you are suffering from an inflammatory skin condition and have tried topical solutions or prescription drugs that don't have lasting effects then this is the system for you!" Join Drake as she walks attendees through how to incorporate supplements into your practice for holistically balancing acne, eczema, rosacea and dermatitis.
Make sure you register for the WellSpa360 Expo virtual event happening September 21-22, 2021. If you can't attend the virtual event "live," make sure to still register because you can attend all sessions for 60 days post-show.