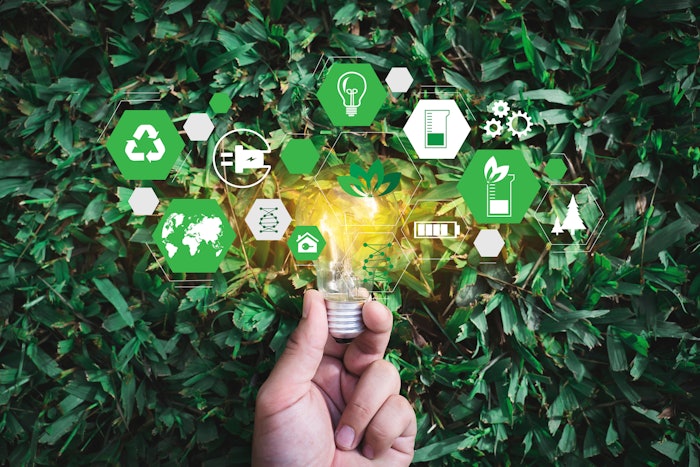 In the consumer's  mind, sustainability and going green has never been more important. This means that they are looking to support businesses that practice being green, and this has become especially prevalent in younger generations like gen Z and millennials.
The WellSpa360 Expo virtual event is designed to bring you sessions that will provide you with the tools and education that will improve clients' wellness and your profits. One important session is "8 Ways to Green Your Spa in 2022," happening on September 21, 2021 from 11:00 - 11:55 am with a panel of GSN Planet experts: Joanna Roche, Megan Tymesko and Suzy Bordeaux-Johfls. 
Related: 3 Brightening Ingredients for Glowing Skin
This session will teach attendees how they can incorporate sustainable systems and operations to grow your spa in the New Green Economy. Speakers will review case studies and examples that demonstrate ways to integrate environmentally minded services, products, logistics and behaviors into your spa to cultivate change and awareness of your impact as a wellness business in 2022 and beyond, including: 
How to modify and incorporate new sustainable spa operations like plastic consumption, water usage, alternative energy, plat-based menu development, pre-cycling and more; 
How to create inclusive strategies and engaging activities for new operational behaviors and positive environment for both staff and guests; and
How to implement efforts to promote impactful initiatives, such as a tree planting program, and involve and engage guests through education and authentic marketing.
Related: Why Your Clients Are Looking for Diversity in Your Spa
Joanna Roche is the executive director of GSN Planet, a nonprofit trade association serving the spa, wellness and hospitality communities in support of a sustainable future. With more than 25 years of experience in executive management, marketing and spa operations, Roche is a passionate brand and wellness activist. Her mission is to inspire wellness and sustainability as both a personal and business practice. Roche is a certified vibrational sound therapist specializing in integrative healing experiences, and has been trained in mind mapping, NLP and emotional intelligence. A frequent speaker, contributing writer and host of a weekly radio program on Nantucket's NPR affiliate, she highlights the people and practices making the world a better place.
Megan Tymesko is the community manager of GSN Planet, a nonprofit trade association serving the spa, wellness and hospitality communities in support of a sustainable future. With a background and combined 10 years of experience in sustainable urban design, nonprofit management, and integrative health and healing, she's a passionate environmental and wellness activist. Tymesko is committed to sharing the importance of incorporating sustainability and conscious consumption in everyday life and believes businesses have an optimal opportunity to lead the world toward a greener future.
Suzy Bordeaux-Johlfs, board member of GSN Planet, has 30 years of experience in hospitality. Her current role is spa director at the iconic Silverado Resort and Spa in Napa, California. Bordeaux-Johlfs has opened numerous award-winning resorts, including the first luxury green spa in the state of Colorado, a Platinum LEED Certified Resort. She loves to spend time with her family, as well as enjoy a great bottle of wine, as she is a former wine bar owner and collector.
Related: 3 Classes to Amplify Your Treatment Room at WellSpa360 Expo
Make sure you register for the WellSpa360 Expo virtual event happening September 21-22, 2021. If you can't attend the virtual event "live," make sure to still register because you can attend all sessions for 60 days post-show.