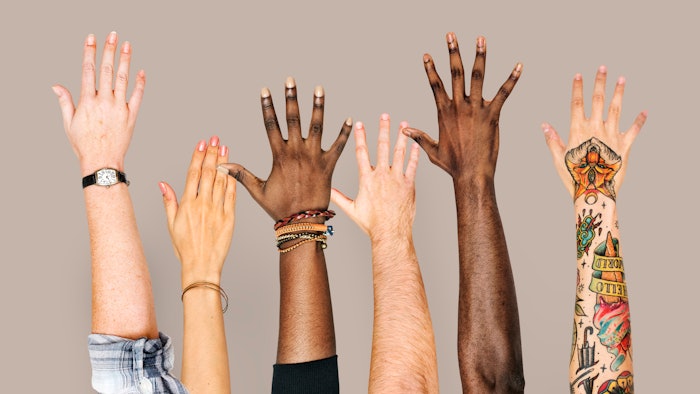 When it comes to running a business, making sure that your spa is being inclusive when it comes to diversity is an absolute must. The WellSpa 360 Expo virtual event is bringing important education that will amplify your spa business right to your screens on September 21-22, 2021. One such important session is with Toshiana "Tosh" Baker, founder of the Network of Multi-Cultural Spa and Wellness Professionals (NMSWP). This session is crucial to furthering your education on what your spa can be doing to keep up with the rapidly changing tide that is diversity, which is highly important to the consumer markets, especially the younger generations like millennials and Gen Z. 
Related: Boosting Your Spa's Financial Wellness
Baker will be covering "Cultivating Inclusive Wellness" in her session happening on September 21, 2021, from 1:15 - 2:10 pm. Our nation is diversifying even faster than originally predicted. Groups once classified as a minority will soon be the majority. When also considering other identities beyond race, such as gender, age, ability and religious and cultural beliefs, it is no wonder that many industries have not been able to keep up with the tides of change, including spa and wellness.  This session is designed to help inspire, impact and create a shift in awareness by establishing a baseline of understanding of diversity, equity and inclusion while giving actionable ways to incorporate these important initiatives to create a culture of inclusivity in your spa or wellness practice. Baker will educate attendees on topics including:
Understanding the key terms and principles related to DEI;
Understanding common pitfalls and mistakes made in this category; and
Identifying ways to shift your approach to cultivate inclusion.
Related: Manage Your Wellness Business Like a Boss
Toshiana Baker has served the spa, wellness, and beauty industries globally as a licensed esthetician, speaker and educator for more than 15 years. In 2016, Toshiana founded SpaWorx, a consulting and training development agency for spa professionals and corporate brands. She is also the founder of the Network of Multi-Cultural Spa and Wellness Professionals (NMSWP), a groundbreaking community to create a sense of belonging for underrepresented and marginalized spa pros. The community provides support, resources and education to fill common industry gaps. Through this network, Toshiana envisions a community that is better equipped and supported in furthering the mission of being well and whole while fostering global healing and wellness.
Related: Infection Prevention: Keeping Your Spa Safe Post Covid
Make sure you register for the WellSpa 360 Expo virtual event. Can't make it on September 21-22, 2021? Don't worry! As long as you register before the event, you will have access to all of the sessions on-demand for 60 days post-show!