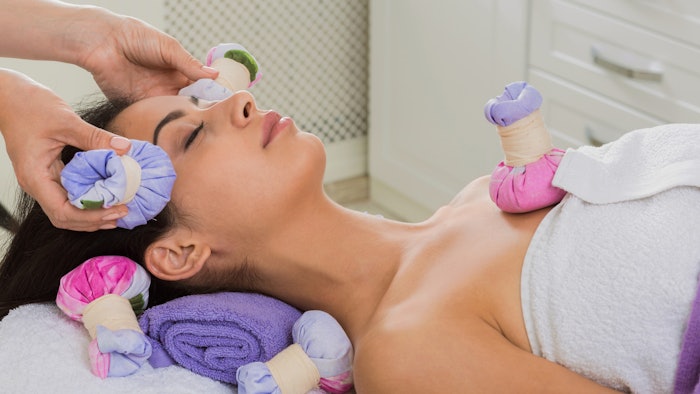 The WellSpa 360 Expo virtual event is bringing you everything spa and wellness by covering a multitude of wellness topics including financial wellness, wellness trends, and mental and physical well-being. This virtual event is happening September 21-2022, 2021.
On Tuesday September 21, 2021, from 2:15 - 3:30 p.m., you can join Ashish Pandya, vice president of education at Shankara, for an educational session on Ayurveda. 
Related: Balancing Inflammatory Skin Conditions Internally
The entire universe is made up of five elements, and so is the body and mind complex. Aligning these elements is easy and possible for everyone to do, which provides inner beauty, outer beauty and lasting beauty. Pandya will be covering three main topics in his educational session on Ayurveda including: 
Learning about doshas and their impact on us in today's time
Learning how to balance these doshas  
Learning guided meditation to experience inner balance
Related: Meditate With Us at the WellSpa 360 Expo
"Quality of our life depends on the quality of our mind," says Ashish Pandya. Excelling with masters in Artificial Intelligence and Telecom Engineering, practitioner of yoga and meditation for 24 years and a director for education, training and sales in a multinational skin care company Shankara Inc., Pandya is versatile in action and unified in his intention to be of service to the world.
Related: Gemstone Treatments for the Face & Body
Having experienced the benefits of yoga and meditation through the Art of Living Foundation, he underwent an intensive teachers training directly from Sri Sri Ravi Shankar (Founder of AOL). As a health and wellness celebrity, Pandya has also been invited across premium health and wellness destination resorts, cruise lines and media platforms like Radio, TV, Social media to build awareness about conscious living. Traveling extensively around the world, he has trained and enriched hundreds of thousands through diverse seminars filled with unbounded wisdom and witty humor, guiding people to live a healthy and a stress free life.
Make sure you register TODAY for this educational session and many more!